Frequently Asked Questions
Get Quick Answers To Our Most Common Questions
At MGP, we are prepared to complete any and every project, as well as answer any and every question or concern that comes to mind. If you have a question that is not listed below, or would like more details, feel free to give us a call at 845.290.5284 or shoot us an email at info@mgppainting.com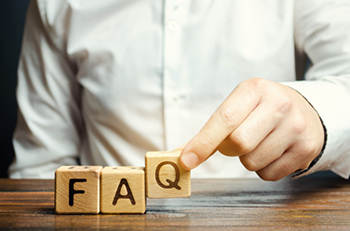 ---
What forms of payment do you accept?
We accept checks and cash for payments.
Are you licensed and insured?
Yes – we are licensed in Rockland County, Westchester County, and Orange County, NY, and are fully-insured, complete with liability and workers comp.
What type of paint do you use?
We paint with Sherwin Williams and Benjamin Moore products. At MGP, we use only the best- quality materials to get the job done.
How much are estimates?
Absolutely Free! We understand that hiring someone to complete a new home project can be a lot to take on – with a free estimate, you'll know exactly what you're getting before spending any money.
Do you do background checks on your employees?
We know how important it is to know who is coming in and out of your home. Our painters are background-checked, and we do not hire any subcontractors.
What residential services does MGP provide?
We provide everything from full interior painting to full exterior painting, no matter the size or amount of rooms. We can give your home a complete transformation to accommodate any color or style choice.
Do you do anything besides painting?
MGP is a full-service company. We have a wide variety of services such as sheetrock, molding work, Venetian plaster, and much more. If you're looking for something specific, don't hesitate to ask!
How does pricing work?
There are many factors that go into determining the cost of your project, such as square footage, condition of the current area, and number of paint applications needed.
Do proposals include material costs?
We want to make sure you are aware of every cost you will incur during your project. Our proposals always include paint and materials needed, unless otherwise stated.
Do you work with contractors?
We have established great connections with contractors and have successfully completed several painting projects to those who are in need of painting service after they have made their remodels or constructions.
What happens after my project is completed?
We offer a warranty, as well as complimentary touch-ups for each project within a reasonable time after the painting project has been completed.