Testimonials
Hear what our clients have to say about us!
MGP Painting is grateful and proud to have established such a strong reputation. If a neighbor or friend has referred you to our company, then you already know that we produce exceptional work at a competitive price. Don't forget that we service both residential clients and well-respected commercial builders in Rockland County, Orange County, Westchester County, and the surrounding Hudson Valley area, as well as painting services in Bergen County in northern NJ. You can trust us to follow through on every promise we make. Our ability to do so raises us well above our competitors in the contracting industry. You won't be disappointed.
We invite you to read the kind words that some of our customers have expressed about their experience with MGP.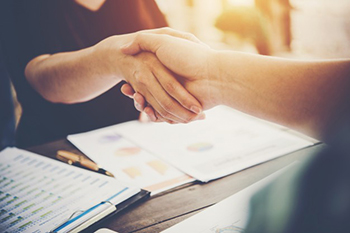 What sets MGP Painting apart is their flexibility. We called MGP for a job just a few days before we needed it completed. They got the job done fast and with a smile. Our house has never looked better!
Their professionalism and dedication set MGP Painting above the average painting company. The staff is neat, courte­ous, and quite capable of handling their job responsibilities.
Eric D.
The Fairways at Wallkill
As a project manager in the past years, I have never come across a painting crew who is as concerned with the aesthetic well-being of a community as MGP Painting.
Don P.
Warwick Grove Company
My 125 year old Victorian had crackling plaster walls and centuries of wallpaper that was becoming a nightmare to take down. MGP was able to remove all the wallpaper, repair the walls and put up new paint colors all within two days. What would have taken me quite a few weekends of hard labor took them only a few hours. It looks beautiful and my walls will be ready to go for another 125 years.
Samantha F.
Westchester Homeowner
I have never had a better experience, dealt with such ethical, polite and genuinely caring people with any of the contractors that I have hired. Nothing was halfway done, everything was to the best of standards and all employees from start to finish were a pleasure to deal with. I truly am grateful for the quality and professionalism of this whole experience.
Judith C.
Tuxedo Park, Orange County
Great work by the guys, I would use MGP again. Thanks
Frankie R.
Blooming Grove, Orange County
Moises and his team were amazing! They were truly professional, kind, neat and a pleasure to work with. A wonderful team and they do an awesome job!!
Kathleen W.
Pearl River, Rockland County
Both painters assigned to project were reliable, prompt, courteous, flexible, amiable, and most important did an excellent job.
Bob G.
Suffern, Rockland County
Clients We've Served

MGP Painting did a great job
Thanks for a great job. Your promptness, professionalism and attention to detail were outstanding and much appreciated.

- Harriet & Milton, Homeowner

Couldn't have hired a better painting company
MGP painted our house beautifully. We showed them some pictures we wanted our room to come out like and they did exceptionally well.

- Shannon K, Homeowner

Very professional from start to finish
It was a wonderful and relaxing experience - from start to finish. The workers were professional and always on time. They were very polite and understood my every need as a homeowner.

- Leah R., Homeowner

Every day the MGP Painting crew was on time
They worked hard until the end of the day and I have no words to describe the appreciation I have for the quality work that they have demonstrated.

- Raquel D. Home Owner
Rockland County, NY Home Improvement Contractor License # H-11984-31-00-00
Westchester County, NY Home Improvement Contractor License # WC-28454-H16
Bergen County, NJ Bergen County Certificate of Authority License # 0450418466