Quality Commitment
Shopping for contractors can be a nerve-wracking and confusing experience. But not with MGP.
MGP Painting relieves the stress of home improvement projects by guaranteeing high-caliber work and outstanding customer service. Having contractors in your home or business for days or even weeks can be a tiring prospect. Who are these strangers who are always underfoot? Well, you can count on our professionalism and friendliness to ease your anxieties. Not only are we responsible, but we also address your questions and concerns in a quick and efficient manner. MGP offers a warranty, as well as complimentary touch-ups, for each project. We will adjust to your schedule so that you can carry on with your daily life as your home or business undergoes its transformation.

MPG screens and thoroughly trains all employees to treat your home or business with as much care as they would treat their own. There is no need to set up for our arrival, because we will take care of the space for you by gently moving what we need to move and properly covering furniture and valuables. We provide all kinds of surface preparation as well as the necessary carpentry to do the job right, such as drywall repair and sheetrock installation. We also follow through with final steps, including trim painting and poly and stain application. And perhaps the best news is that we clean up at the end of the day, so that a mess never greets you when you walk in the door. There is no need to worry about a thing.

As certified Sherwin Williams Paint Specialists, we excel at what we do: house painting, restaurant painting, hotel painting…delicate interior paintings and durable exterior paintings. Call us if you are seeking licensed and insured contractors to fulfill your home décor and commercial renovation needs. We will impress you with superior quality, a competitive price, and 100% satisfaction.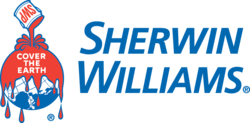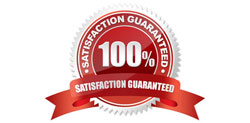 Clients We've Served

MGP Painting did a great job
Thanks for a great job. Your promptness, professionalism and attention to detail were outstanding and much appreciated.

- Harriet & Milton, Homeowner

Couldn't have hired a better painting company
MGP painted our house beautifully. We showed them some pictures we wanted our room to come out like and they did exceptionally well.

- Shannon K, Homeowner

Very professional from start to finish
It was a wonderful and relaxing experience - from start to finish. The workers were professional and always on time. They were very polite and understood my every need as a homeowner.

- Leah R., Homeowner

Every day the MGP Painting crew was on time
They worked hard until the end of the day and I have no words to describe the appreciation I have for the quality work that they have demonstrated.

- Raquel D. Home Owner
Rockland County, NY Home Improvement Contractor License # H-11984-31-00-00
Westchester County, NY Home Improvement Contractor License # WC-28454-H16
Bergen County, NJ Bergen County Certificate of Authority License # 0450418466