Eco-Friendly Paints: Brands You Should Try and Why People Love Them.
Surveys state that the air we breathe indoors is at least three times more polluted than outdoor air. How is that possible? The culprit can be your indoor paints. Believe it or not, interior paints are the number #1 factor of indoor pollution today.
Why? Because most of the manufactured paints contain chemicals called VOCs which emit toxic and harmful compounds.
Typically, the paints contain lead, formaldehyde, and volatile organic compounds which can emit harmful chemicals for up to at least five years.
A recent estimate provided by The World Health Organisation states that professional decorators are 40% more likely to contract cancer from exposure to interior paints.
But with environment-friendly paints, all is not lost.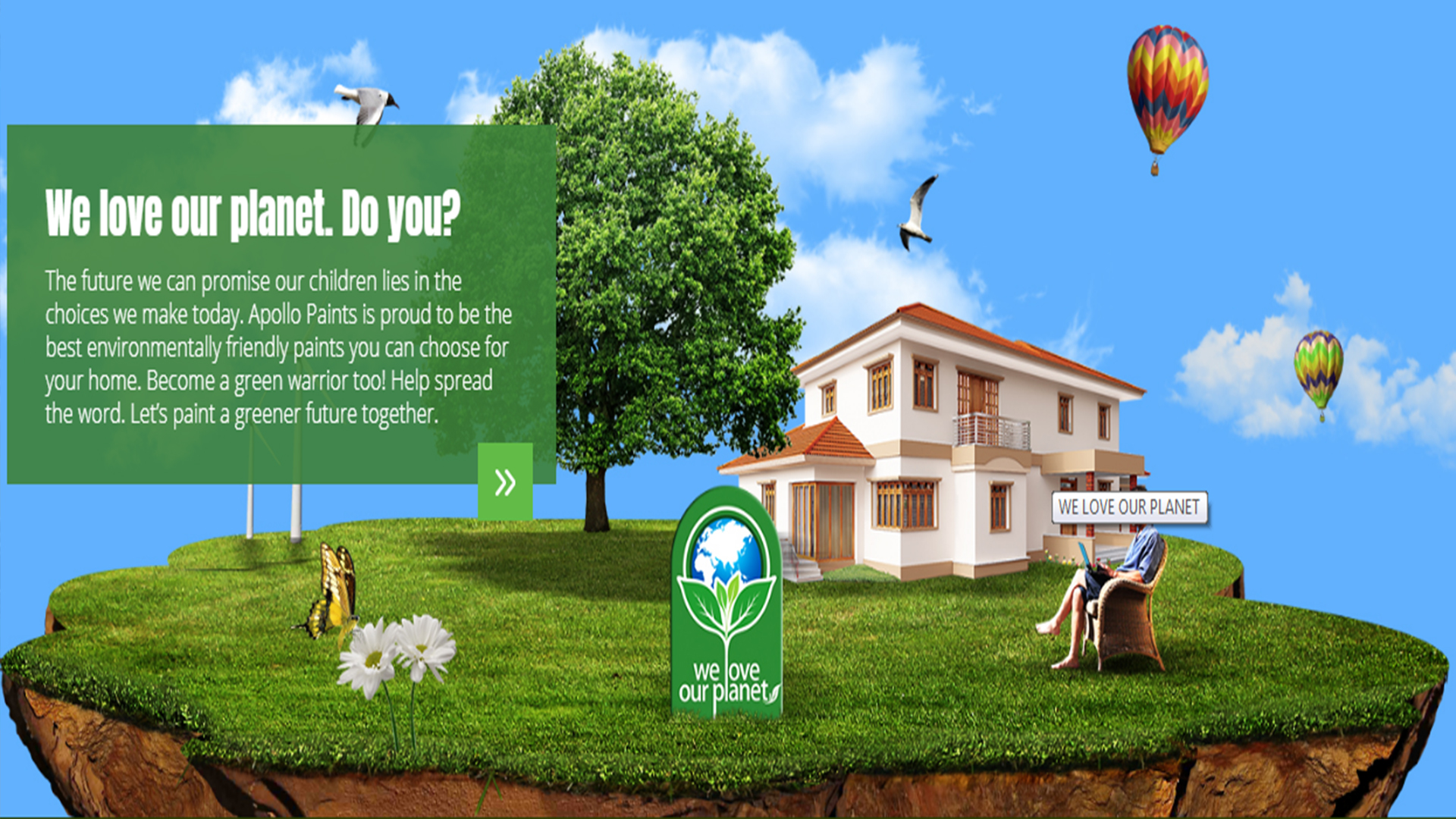 Image Sources:-www.enidhi.net
Today, natural and eco-friendly paints have emerged as a replacement for chemical solvents. These paints are mostly water-based which reduces the release of VOCs in indoor spaces. In addition to that, they are odor-free and have a significantly low impact on the environment.
Are Eco-Friendly Paints Boring?
Just because the eco-friendly paint market is still growing, does not imply that they compromise on quality and finishings. Manufacturers are stressing on making available a variety of options to the growing consumer base of environment-friendly paints. They are durable, offer a long-lasting finish and good coverage.
What Paints are Eco-friendly?
If you are considering using paints for your new project, you can opt for eco-friendly dyes while preserving the earth. They are less toxic and encourage clean indoor air and enhance the aesthetic quality of the home with the application of a fresh paint coat.
Ideally, eco-friendly paints should meet three health standards. They should have
1) Natural pigments
2) Low VOCs
3) Low biocides.
The best possible way to recognize if a [aint is eco-friendly or not, read the labels of the paint can. These paints are usually formulated keeping in mind instructions laid by Environmental Protection Agencies (EPA).
According to the EPA, the minimum requirement of safe indoor paint should not contain more than 250 grams per liter (gm/l) of VOCs in "low-VOC" latex paints and no more than 380 gm/l for "low-VOC" oil-based paints.
The good news is there are also paints available that have even lower VOC levels.
The Best Brand To Try For Eco-Friendly Paint
Transforming your home into a non-toxic space requires healthy paint choices. Now that you know your indoor air can be nearly 80% toxic than outdoor, selecting eco-friendly paint is the way to ensure children's safety at home.
Here are the best eco-friendly options for your home with our top picks for a non-toxic and sustainable environment.
1. The Real Milk Paint Co.- Made from organic milk protein, the Real Milk Paint Company offers a healthier alternative than oil-based paint or water-based latex paints. The brand offers a ton of variety of colors including loose pigments to allow you to create your custom colors. The brand provides biodegradable options which are safe for the environment.
2. Backdrop- The painting brand became the first climate-neutral paint company with a line of 50 colors options for interior and exterior paints. All these paints are certified with low VOCs packed in recyclable paint cans.
3. ECOS Paint- As the name suggests, the eco-friendly paint brand is free of any VOCs and foul odors. This USA manufactured brand offers its customers a colorful selection of organic paints with quality.
4. Sherwin-Williams Harmony- This particular band is dedicated to creating paints free of any volatile organic compounds. Thanks to their innovative technology, they are helping reduce the risk of toxic air inhalation by families. In addition, Sherwin Williams is a household name that reduces the chances of mold, odors, mildew, and harmful emissions from paints. Their paints are Air Quality Certified and Greenguard Certified so you can feel safe.
5. BioShield- The company offers a collection of solvent-free, Zero-VOC options for your home to achieve a smooth finish. As you choose this healthy paint option for your abode, the company aims at creating easily renewable products without harming the environment. The brand is committed to building a safer environment.
6. Earth Pigments- The brand offers to enrich earthy tones made from natural pigments in the form of Natural mica, Bright oxide, and Ocher. These paints are sustainably harvested from minerals and plant-based pigments which are 100% safe for use. They offer the best alternative to conventional paints.
Why Do People Love Eco-friendly Paints?
To make it simpler, we are going to draw a tabular comparison between low VOC paints and conventional paints. You can check out the parameters based on which these differences are laid out:
| | | |
| --- | --- | --- |
| Parameters | Conventional Paints | Low/Zero VOC paints |
| VOC Content (gm per liter) | 250-700 | 50 for Low VOC/ 5 for Zero VOC |
| Texture | Glossy/ Flat | Flat |
| Base | Oil/ Latex | Latex |
| Odor | Suffocating | None/ Less |
| Color Range Availability | All Colors available | Lighter Color range available |
| Durability | 4-5 coats required | 1 coat sufficient |
Table credits- EcoIdeaz
Are Eco-Friendly paints worth the Money?
Eco-friendly paints are usually made of organic ingredients such as minerals, citrus, clay, milk, and proteins. One such example is milk paint. These organic paints include casein and lime as their main ingredients. These paints are mixed with water before application. It emits little to Zero odor. These paints are intended for interior painting and are worth every penny.
Why Hire MGP Painting Services?
Our MGP painting experts continue to develop high-end services insisting upon durability and fewer environmental impacts. If you are searching for professional interior painting services, we suggest getting our expert consultation for your home painting projects that you have been procrastinating.
MGP painting is a perfect solution to all your house painting needs. Let us paint your dreams and experience problem-free and smooth residential painting services that last longer. We are more than happy to help! Contact us @ Call 845.290.5284 for expert help.