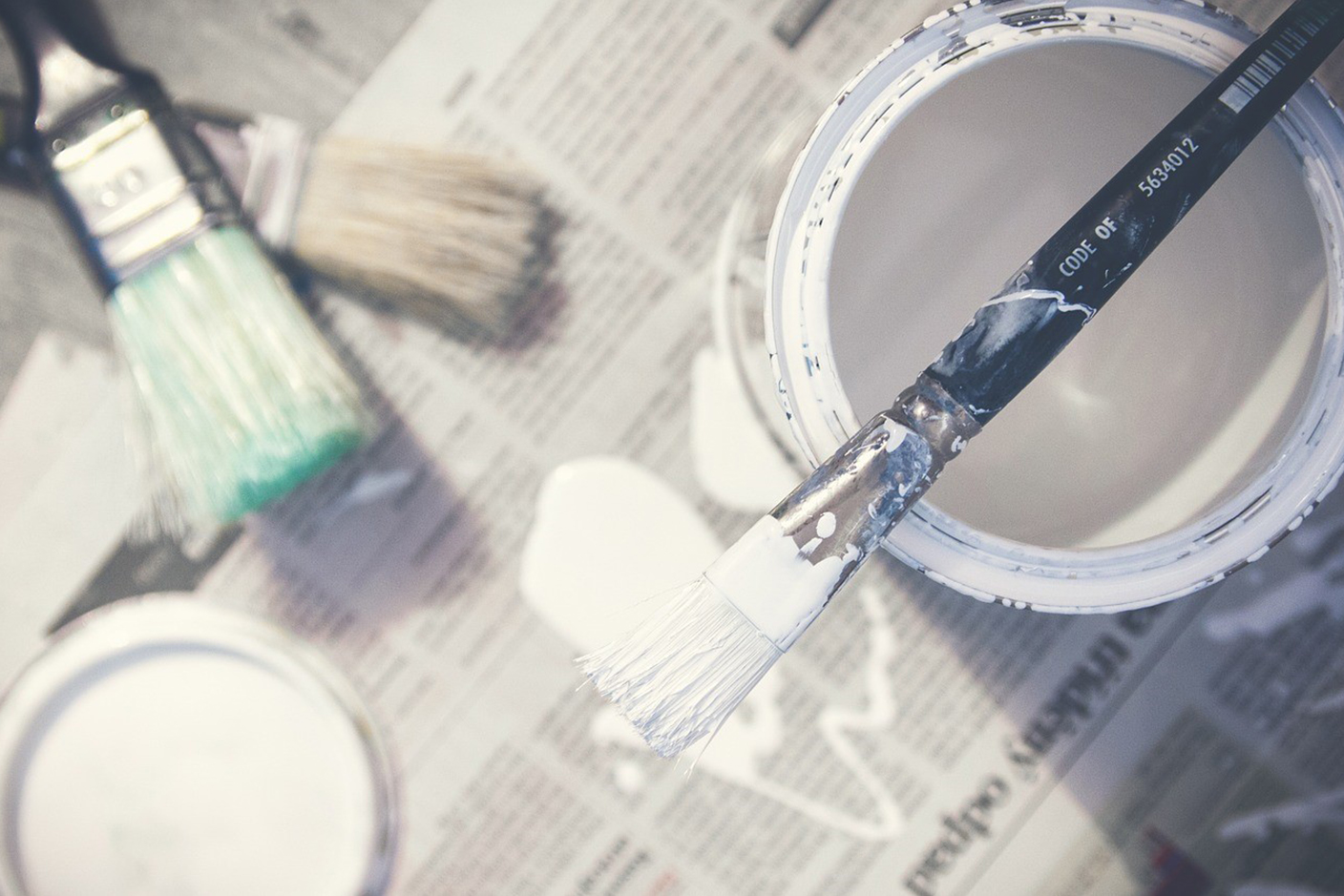 Do's and Don'ts of Painting When You Want to Sell Your House
If you are planning to paint your home before placing it on the market for sale, there are a few things you must know. You will not only want to impress prospective buyers, you will need to win the approval of the home inspector. One mistake could delay a sale.
But, first… you will definitely want to consider hiring a professional painter. Well-painted rooms add value to a home. For a free consultation and quote, call MGP Painting at: 845.290.5284.
Here are a few do's and don'ts to remember.
DON'T skimp on your paint brush.
A good brush to invest in is an all-purpose 2.5-inch angle brush (nylon or polyester bristles). A $12 brush will make a big difference in the quality of a paint job compared to a cheap paint brush for $2.99. A quality brush won't shed hairs while you paint like most cheap paint brushes. Plus, it will last a lot longer.
Tip: Make sure to wash out your brush with warm soap and water immediately after painting.
DO avoid painting over electrical cover plates.
Prior to painting, clean your walls with a heavy-duty paint cleaner. Use an abrasive cleaning pad (in a circular motion) to get rid of the dirt. Then once the walls are clean, you will need to sand the walls to fill in the tiny holes and nicks.
There is nothing worse than touring a home that has painted outlet covers. What looks even worse are the ones that have sprinkles and globs of dried up paint. You can avoid your buyer from cringing by removing your switch or outlet covers before painting. If you're in a hurry and you paint over the covers, at least replace them immediately with new ones after the paint dries. Better yet, don't paint them at all!
DON'T paint at night.
Avoid painting at night unless you have excellent lighting. We recommend only painting during the day. When you paint during the day, you're less likely to make mistakes. Also, if you're painting during the hot summer months, put your air-conditioning on blast. The cool air will help your paint to dry much faster.
DO dispose of your paint properly.
If your local paint shop doesn't collect and recycle paint, absorb the paint with shredded newspaper. Never pour old paint down the sink because this will contaminate your ground water.
DON'T buy gallons of paint.
In another article, we suggested buying 1 gallon of paint for every 400 square feet. However, that's only after you have committed to a particular color. You should first buy a quart of paint in the shade you like.
Test out the color on a piece of foam board, or something similar. Then place it up against your walls to test and see how it looks. Keep in mind that paint seen under industrial lighting in stores looks a lot different under home lighting.
Lastly, if you are painting a room that has active mold on the walls, it will need to be removed before it can be painted. Home inspectors use tools to detect mold, even if it's covered with fresh paint.
You can easily get rid of the active mold on walls by using bleach. Just make sure the walls are completely dry before you paint.
When you hire a professional painting contractor to paint your home, your walls will not only look like a professional painted them, you will also see long-lasting results. Contact us today to get started.
---
---