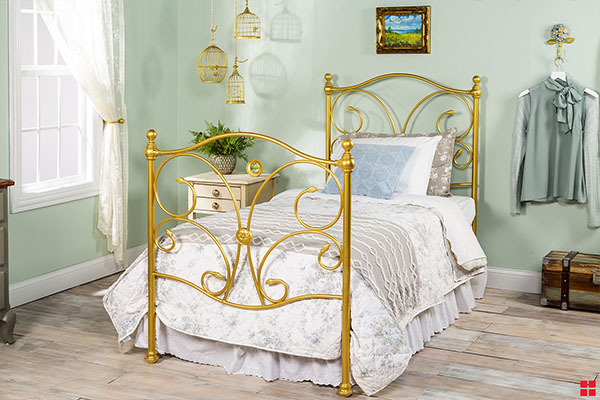 How to Spray Paint a Metal Bed Frame?
Not everybody likes to buy new metal furniture every time there is a minor issue, damage in its appearance, or as soon as it starts to show signs of rust because it's hard to find affordable interior painters. In such a situation, knowing how to paint a metal bed frame can help you take care of the minor issues and update the look of your metal bed frame.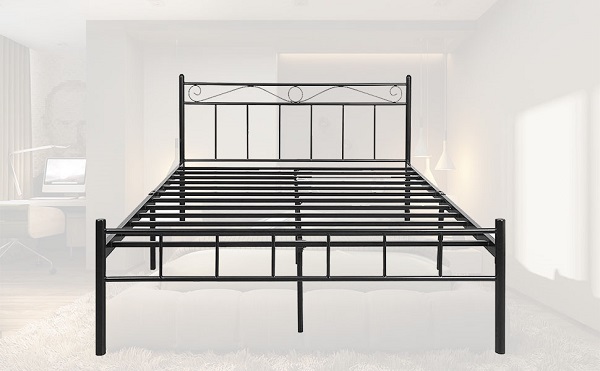 Why is Spray Painting a Metal Bed Frame Useful?
For most people, the difficulty comes when we talk about painting metal frames, especially beds. The frame structure is sometimes made up of pipes and intricate embossed or raised designs with little crooks and corners that are hard to reach. Spray painting helps in the following ways:
Read Similar Post: Pre-Painting Tips from MGP Experts
How to Spray Paint a Metal Bed Frame?
A decent size metal bed can be costly. While most Americans choose wooden beds, metal frame beds are also one of the manufacturers' choices, keeping in mind consumer's varying options.
But if you already have a metal frame bed and want to keep using it, you can paint it to make it look new without breaking your spending plan.
Metal bed frame renovation is a venture that can go from straightforward cleaning of the bed to significant hectic tasks. Thus, it is usually recommended to hire professional paint services. But if you want to try the task yourself first, here are simple methods to save those efforts.
Equipments and Gears Needed
Premium Latex Paint
Paint Brush
Safety Gears like Mask and Gloves
Screwdriver to disassemble iron bed frame
Sanding paper
Towel
Tarp
Step 1- Dismantle the Metal Bed Frame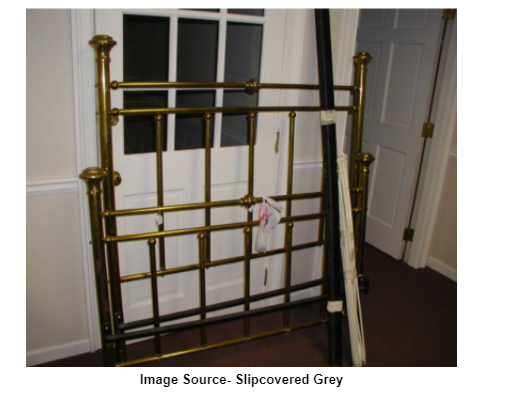 Find a well-ventilated spot, dry between a suitable temperature, and it should be insect-free and dust-free. Place the metal bed frame propped against something to restrict displacement.
Always make it a point to work with spray paint in open spaces as there will be minimal chance of inhaling hazardous residues.
Pay attention to assembling the bed before you take out the parts and nuts for ease of assembling when the painting is done.
Use the screwdriver and separate the bed's head and body and take it outside for safe spraying. Keep all the nuts and screws in a plastic bag for ease of finding when re-assembling.
Ensure dismantling does not harm you. For instance, if the bed is iron and has stuck joints, don't compel the joints separated.
After dismantling the bed's metal frame, place the individual parts on a covering or tarp material for the following process, i.e., Sanding.
Step 2- Sanding with Medium-Size Fine Sandpaper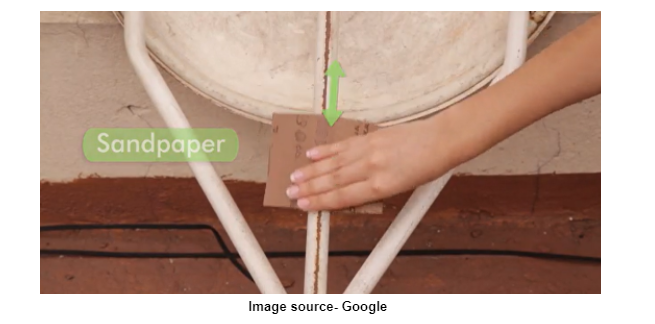 Wash the bed frame with hot water and wipe it dry. Place a tarp under the metal frame before sanding.
Use the sandpaper and go back and forth all the way, covering all the crevices and bumps. Make the surface scratched enough so that the paint can adhere to it.
Rusted cast iron or metal beds require sanding with coarse-grade sandpaper.
Sanding will take care of the roughed-up and rust that need to be taken away.
Step 3- Clean the Dust Away Thoroughly
After sanding the entire metal frame, clean the residue and grime utilizing a gentle cleanser and water. You can use a delicate material to wipe the dust particles away. A metal cleaner might be essential for heavier soil and grime.
Step 4- Fix the Bumps and Issues
Once the surface is clean, fix holes, broken frames, missing parts, rust, and wrecked paint. Use fillers to fix holes and get new parts missing, repair broken legs of metal bed. Intensely rusted metal or missing iron parts ought to be swapped for new. Bowed metal parts can be constrained once more into shape. But when the metal frame is wrinkled or gouged, substitution might be the only choice.
Step 5- Spraying the Paint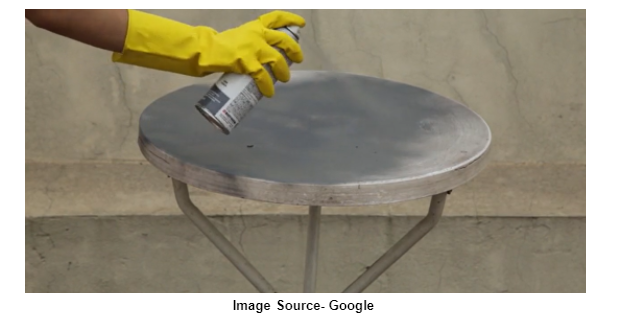 Choose a base color to coordinate or a neutral color for your metal bed. Revamping means giving a new, improved appearance to the structure. Metal frame bed with a color to coordinate with your room or other furnishings, whenever wanted, or you can leave the frame exposed to hold its normal shading.
If required, apply a defensive completion of another coat, entering oil or transparent stain (like polyurethane) to finished or uncovered metal, following the maker's bearings.
Apply a thin layer of mineral oil to a cleaned cast iron bed to give it a cleaned look.
Step 6- Reassemble the Bed Frame
Reassemble the bed. Mend any scratches or scratches that happen during reassembly. Check for regions missed during the revamping interaction. Test the safety of the bed before supplanting the crate springs or sleeping cushion.
MGP Painting delivers five-star quality exterior house painting services without the five-star price! We have a dedicated team that completes each job within your budget and timeframe. You can anticipate amenable and proficient customer assistance and great work tailored to suit your house's requirements.