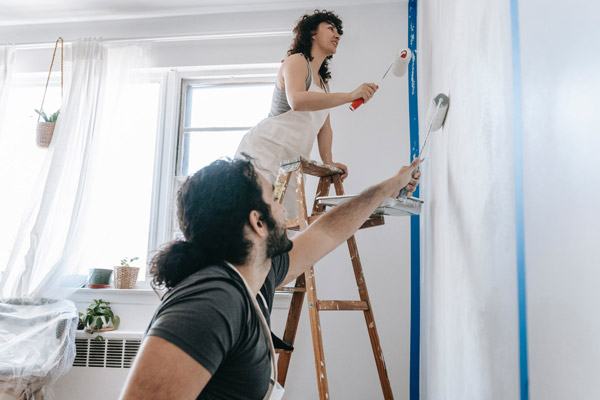 How to Fix Painting Mistakes on Walls?
Disclaimer- The following blog concluded in story form is an incident our MGP expert (Sean) experienced during a visit at one of our clients. Names of the characters have been deliberately changed to maintain anonymity.
Mr. Jonas: What happened dear?, he asked.
Mrs. Jonas, points at the wall, how the hell did this crack appear on my wall?
Both began contemplating for minutes until Mrs. Jonas took out her smartphone to find a solution- How to fix painting mistakes on walls?
Unnecessary to mention, she came across hundreds of articles and lengthy videos that seemed to elongate the matter for no reason and did not answer her query. Moreover, she was bashed with tons of other wall painting related issues.
It was then she realised how important it is to find a professional painting service that can get rid of common painting mistakes without wasting time. She immediately called MGP Painting services and here is how our journey began:
Our MGP Expert Sean reaches the site:
Investigating the wall crack he says: Mrs. Jonas, imperfections in an old paint job, rough spots, cracks look highly clumsy and can spoil the overall look of even a newly built home. As in this case, I can see this minor crack on your wall is nothing major but I want to tell you a few things.
He picks up his scraper and begins investigating the wall problem.
Getting on to fixing such issues requires some understanding of the core problem. Let me tell you how to fix painting mistakes on walls whenever you come across any.
Common painting mistakes on walls are cracks, bubbles, uneven paint, dried paint, roller marks, brush marks, and ceiling spots on carpets, windows, etc.
How To Fix Touch Up Paint Mistakes On Walls:
While you can fix most painting mistakes on walls such as uneven surface, bubbles, etc. by sanding down the area, then cleaning and applying some primer and finally re-painting. Some painting mistakes are major and require application of hardening agents like Plaster of Paris.
1 Getting Rid Of The Cracks On The Walls-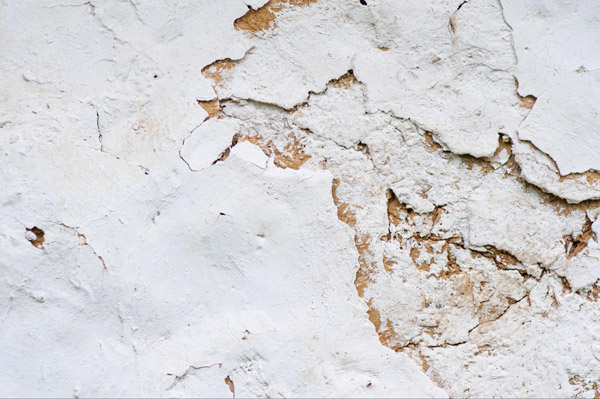 Apply some alcohol based primer on the wall. Let it dry for 10 minutes.
Take some joint compound and a quarter of plaster of paris (hardening agent in powder form). Mix it in the mud mix pan with a touch of water and apply on a deeper first coat of a patch to prevent cracking.
You might need to apply the mix a second time to get a polished coat.
Let that set for a few hours and lightly sand one more time.
Wipe the wall clean and apply the final coat of paint using the roller brush top to bottom.
Mrs. Jonas- wow! This wall looks brand new once again. Sean, if I am not being too greedy, would you mind and take a look at our other rooms which might have similar problems?
Sure Mam, it will be a pleasure.
All three take the house tour and Sean immediately notices a rough spot often caused by roller marks and brush marks.
2 Getting Rid Of Roller Marks And Brush Marks
A few strokes of roller and brush marks are quite common in interior house painting services. But nothing to worry. It's a good thing I always carry my gears with me. I just need some water to wet the edges.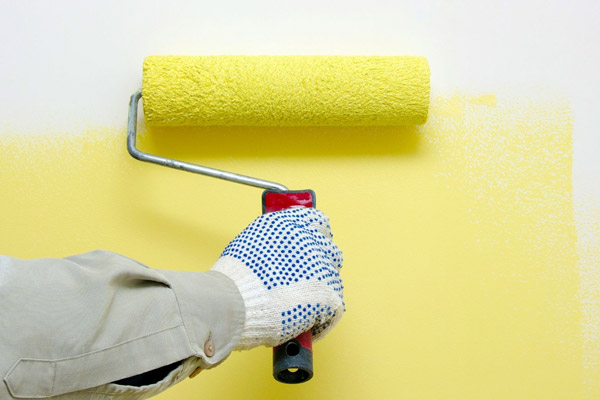 Roller marks and brush marks usually appear when the painter doesn't maintain a wet edge while painting. Let me show how this painting mistake can be fixed:
Sand down the uneven areas until smooth
Wipe the walls clean
Apply primer
Finally apply paint coat
Sean fixed the roller marks. Just when he was all set to leave the house, he pointed to Mrs. Jonas, the uneven paint on the far left corner of the drawing area.
Mrs. Jonas felt tempted to call the previous painter and congratulate him on his well-acquired painting skills. But she looked at Sean embarrassed.
Sean put down his bag and took the tools once again.
Mrs. Jonas It's absolutely fine! I'll fix it right away.
3 Evening Out Uneven Paint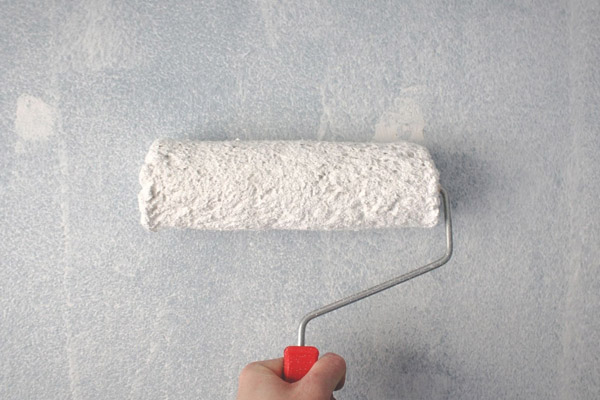 Uneven paints can leave a patchy look on your walls. But they are easily fixable
First, let the first coat dry.
Follow up with another coat.
Repeat this until the wall is smooth. (Make sure roller edges are wet)
*Use a wider knife for easy spread on a larger surface.
Sean thought, while he is at work, why not take a look at the exterior of the house as well? And he was appalled to look at the accumulated dirt on the exterior walls even after a recent paint job. He mentioned to Mrs. Jonas tried and tested Best way to clean the walls before painting tips.
Sean stopped for a while to rest his arm. And observed popping bubbles on the wall. It looked like he was staying a bit longer than he expected.
He was adamant to clear all the issues before he left.
4 Getting Rid Of "Popping" Bubbles On Your Walls
Popping bubbles usually appear when the wall surface has moisture or heat problems. To fix this,
Identify the cause (moisture or heat)
Start scrape off bubbles
Sand the area smooth
Wipe it clean
Put primer
Repaint
5 Hiding Wall Patches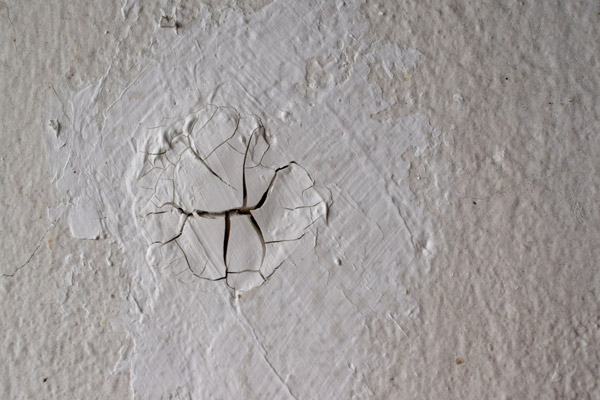 Oftentimes, wall patches show through paint which make the paint look dirty. You can easily hide them using a small roller to apply primer to the area. Let it dry and then paint it. A second coat may be required to match the texture and thickness of the paint around it.
Sean was a true gentleman to suggest Mrs. Jonas our Surprising benefits of hiring a professional exterior painting contractor.
6 Getting Rid Of Dried Paint Drips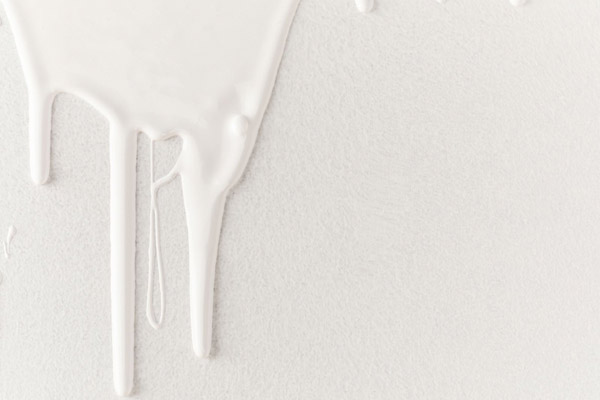 Dried paint drips usually happen when painters overload the brushes and rollers when applying paint coat. While one can be generous in their paint application, you need to be aware of how much paint is required. Here is how to fix the issue:
Scrape the dried paint drips
Sand the area smooth
Clean with damp cloth
Repaint
7. Smoothing Out Wrinkled Paint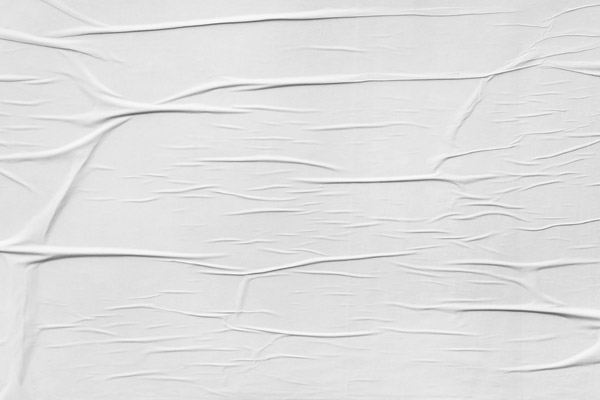 Paint wrinkles occur when a painter coats the wall applying too much pressure on the wall and doesn't give sufficient time for the coat to dry or the painting was done in extreme temperatures. Wrinkled paints are most common in the house's exterior painting. You can fix this issue by:
In case, anything turns out badly with your paintwork, the expert can make it right in light of the protection. If you paint the home yourself, you may have to enlist a professional exterior painting contractor later on to fix the missteps that you made while painting the home. Read our blog How Often Should You Paint The Exterior Of Your House for more exterior painting tips.
Sanding the area down
Cleaning the area
And repainting it
Sean took a sigh of relief after his final touch ups, and talked to Mrs. Jonas. She began expressing her gratitude and offered him a cup of coffee.
And as we say, it was a day well spent with our customers making them happy just the way we like it.
MGP's team of professionals guarantees you quality and expertise - they are just a call away! Schedule a FREE estimate today! Call 845.290.5284 or click here.
Why Choose MGP Painting Services?
Professional painters are typically trained, experienced, and authorized to convey quality paintwork for your home. They will walk you through the whole undertaking and offer guidance and proposals on painting designs, patterns, and substantially more. Recruiting a decent painting contractor may take some time, yet once you track down the correct one, painting your home can be a cherry on the top.
MGP Painting is a full-service, licensed painting contractor that offers the best exterior painting contractors in Orange County, NY to rescue you from all the painting mishaps. Most importantly, we are a dedicated team of individuals who care deeply about our clients and ensure timely completion of assigned work. We have earned a reputation as one of the supreme residential and commercial painting contractors in the community who consistently provide homeowners and businesses with first-rate interior and exterior painting services. For more info and professional assistance, contact us or give us a call @ 888.456.7532.