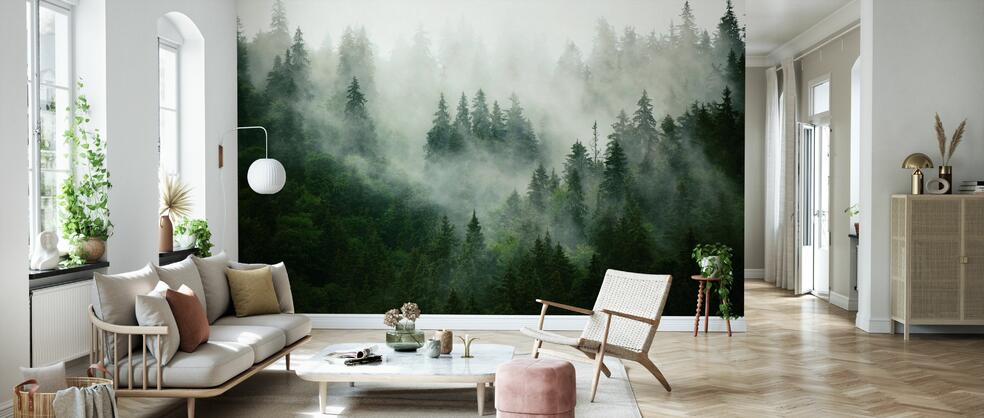 Wall Mural Painting Ideas
Making a house a home begins with breathing into it a part of your personality. If you are an adventure-loving person, you love bringing small trinkets to keep a memory of the places you have visited. And if you are a nature-loving person, you might have a habit of collecting leaves and stones from different places. But there is another alternative to instil your home with your fun or nature-loving spirit, i.e. Mural Painting.
Wall mural painting is among the most preferred options to transform your home walls into stunning state-of-the-art architecture. The reasons are obvious; they make a statement design, are easy to apply, are captivating, available in variety, and suit audiences of every age.
Today, we bring you a few of our favorite wall mural painting ideas, filled with unique and trendy styles for your home decor that will certainly inspire you to fall in love with your personality.
Let us go and paint some murals on your walls:
#1 Paint a Tree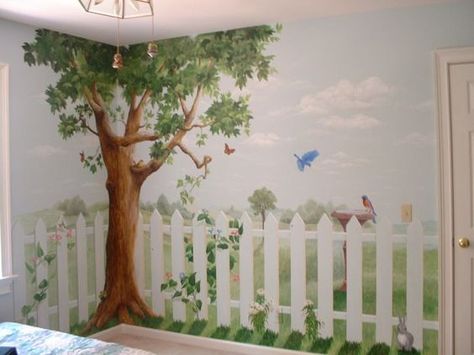 Image Source- Pinterest
Tree mural painting is an intriguing mural design perfect for giving your walls a three-dimensional feature. Use it in the kid's rooms or to re-create a picturesque view on the balcony. A custom mural painting as per your preferred theme will update your walls with a spectacular naturalistic view.
#2 Vintage Floral Wood Panel Mural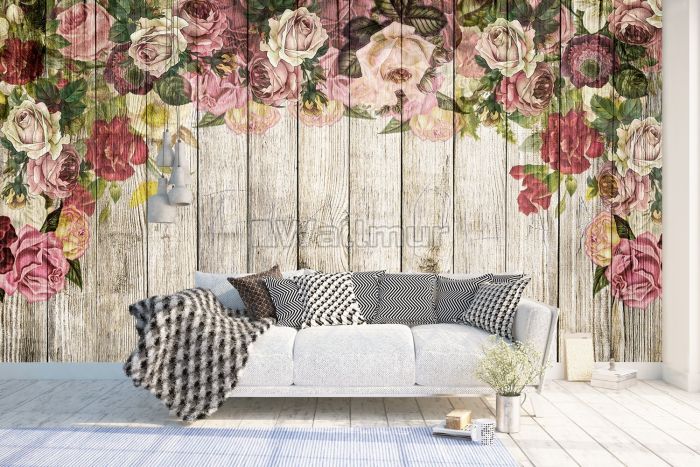 Image Source- Wallmur
These soft pastel floral paints, available for customizing, can be embedded into wood panels to give the mural painting an authentic classic look. It's a great design for any mansion or a historic building, or even to give your home a bohemian and ancient charm. Get connected with the rusticity and watch your walls come to life. But make sure to hire professional painters for this wall mural painting idea, as it is a very intricate and complex design.
#3 Destination Intersection Grid Mural&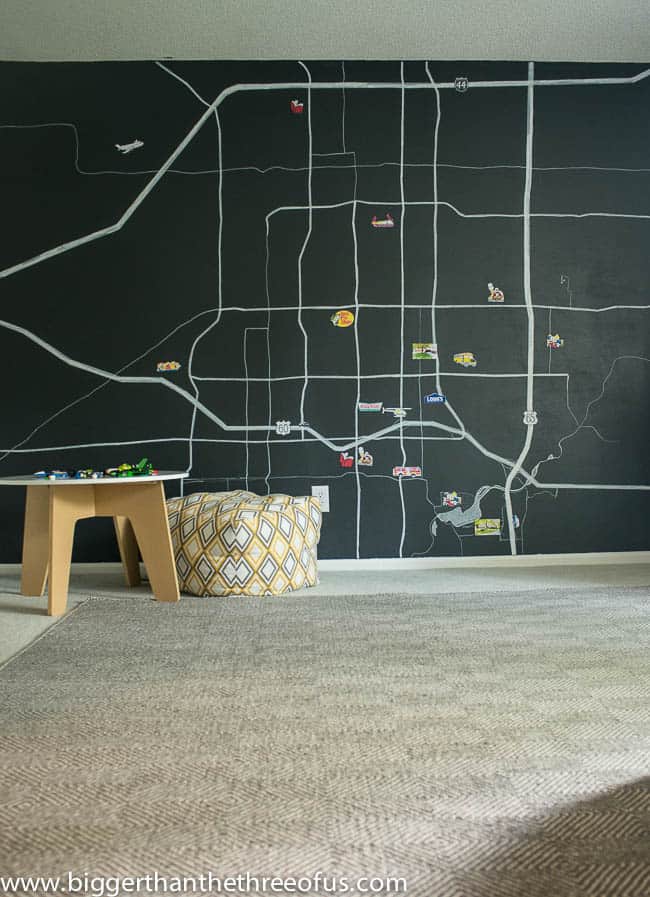 Image Source- Bigger Than The Three of Us
Painting a mural is already a fun trip, but you cannot beat the adventure ride down memory lane when it involves customised destination grids you have travelled. Give your home decor an exciting and interactive map grid. You can ask your interior painting contractor to feature your landmarks. You may also use it as an educational resource to teach kids around directions and much more.
#4 Sponge Painted Mountains: Universal Escape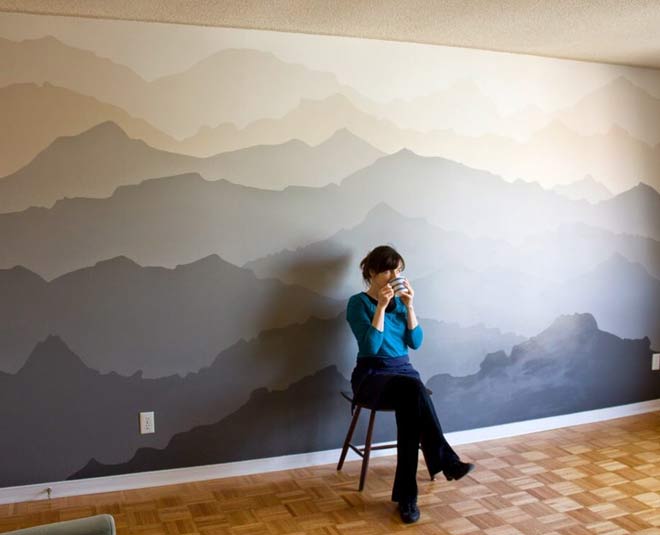 Image Source- Google
This is perhaps one of our best wall mural painting ideas in our catalogue. Our teen spirit is always fascinated with the idea of discovery, and there is nothing better than forest mural painting that catches the eye. The dimension of depth across the forest mural painting with mountains is an overpowering universal escape. Using this design is great for simple decoration and a great compliment to your love for nature.
#5 DIY Constellation Wall Mural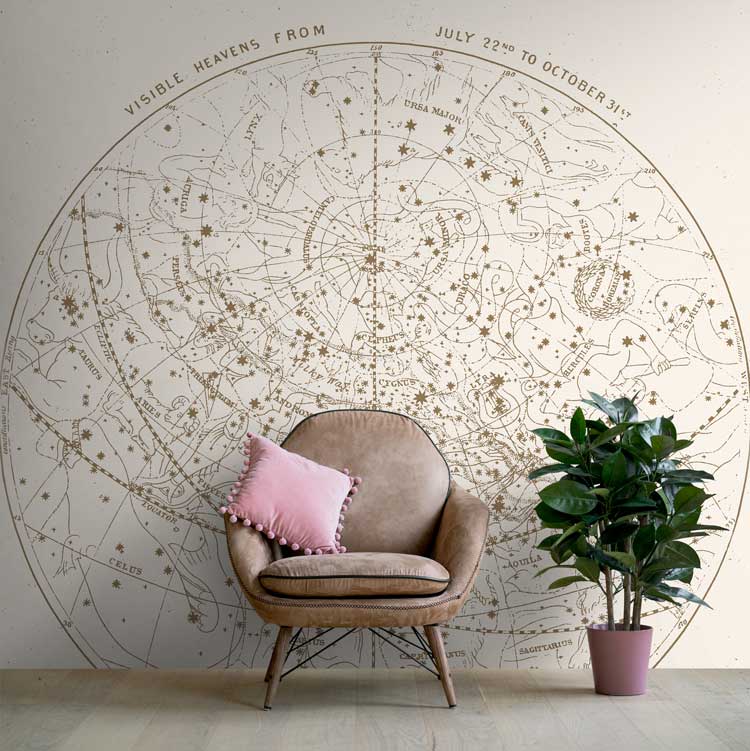 Image Source- Feathr.com
There is nothing more intriguing than a conversation filled with the mysteries of planets, constellations and the number of stars in our galaxy. And if you have a child or a loved one who loves talking about space, then this wall plural painting idea is perhaps the best gift for their birthday. You can spark their imagination and enjoy their interest in astronomical effects. This DIY mural painting is an interesting way to create a starry night on your ceilings. We guarantee that your kids will love sleeping under the stars.
Why Hire MGP Painting Services?
Our MGP painting experts continue to develop high-end services insisting upon durability and fewer environmental impacts. If you are searching for professional interior painting services, we suggest getting our expert consultation for your home painting projects that you have been procrastinating.
MGP painting is a perfect solution to all your house painting needs. Let us paint your dreams and experience problem-free and smooth residential painting services that last longer. We are more than happy to help! Contact us @ Call 845.290.5284 for expert help.