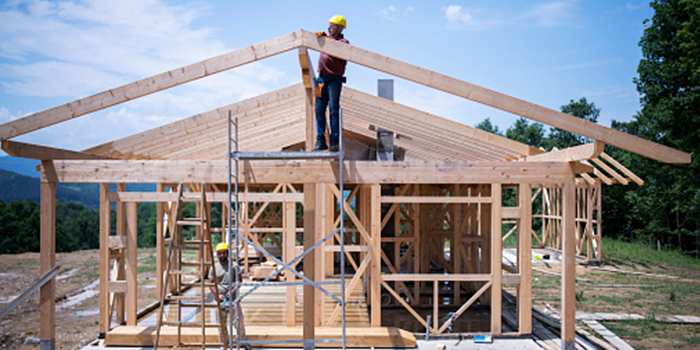 New Construction: How to Choose Best Paint Colors For Your Westchester Home?
Choosing paint colors for new construction can be pretty challenging. You may feel overwhelmed with so many color choices leaving you clueless about where to begin?
To end your troubles, MGP brings you a unique idea to make available for you the right help regarding choosing the best paint colors for your newly constructed house.
MGP Painting Color Selection Form
Every color selection for your Westchester County home deserves an in-and-out concrete answer to what the final paint is going to look like? MGP Painting's painting color selection form is designed to assist you with ensuring your colors are as accurate as you want them to be.
Also, read our How to Choose a Paint Finish?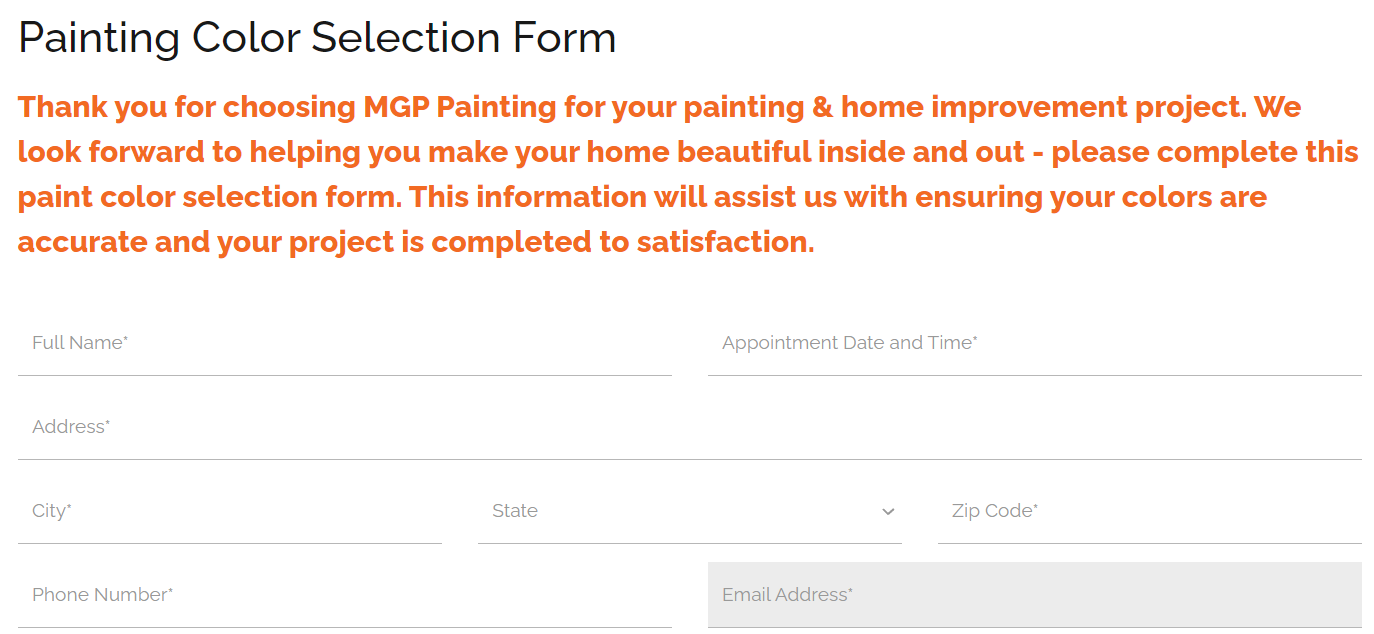 CLICK HERE to access our Painting Color Selection Form
Details you need to fill in MGP Painting color selection Form
Full name
Appointment date and time
Address
City
State
Phone number
Email address
Area details (Area type, Paint brand, Paint name, Paint code, Paint finish, etc.)
Specialty (Crown Molding, Epoxy, Venetian Plaster, Trim Installation, etc.)
Special instructions (conditional)
Cost per Square Foot For New Construction : Budget You Need for Hiring Painters in Westchester NY
The idea to hire professional painting contractors in Westchester County may have struck your mind if you own a house, commercial space like a store, academy, office building, etc.
The amount of paint and time required is not a single man's job or a creative DIY project. For the purposes, usually, a team of painters is required to finish the work on time.
Typically, due to its proximity to New York City, Westchester tends to be a little pricey above the average in terms of property rates and new construction paint costs.
MGP Painting went over a range of variables, including the cost of raw materials, to give you a fair idea of the budget you can expect for interior painting in Westchester County.
Estimates state that the current average cost to paint an interior space in New York is $1.50 - $3 per square foot.
According to Bruce Stark (Beacon Paint & Hardware), a gallon of interior latex paint can cost from $30 for commercial grade paint to $100 or more for high-end products.
Read Related Post: Five Benefits of Hiring a Professional Interior Painting Contractor
While you are at it, let us go and read some tips to select the perfect color that's appropriate for your New York home walls:
Important Tips while Choosing Color Selections for any New Construction
#1 Do your Research
Watch magazines, pull paint swatches, and match the colors for all the existing pieces for your interior painting in Westchester County. From your artwork, rugs, sofas, fabrics, and drapery, determine what features are already in your room. Look at all the big furniture in your house and ask your Westchester Painters to guide you.
#2 Look at the Lighting in your Room
More times than often in choosing the color theme for a house, lighting is a factor. If a room gets little natural light, you should brighten up the space for cool color themes. And if your rooms receive more sunlight and you want to make them look a little more serene, consider painting them a deeper, richer color.
#3 Know that the Color may look different from the Palette
Don't assume that the color that you see on the palette or in your friend's home will look the same. You may have different lighting, flooring, furnishings, and architectural details.
#4 Be Sure To Test the Paint Before Application
Painting Contractors in Westchester County are most of the time required to let their clients test out the colors before applications. Don't be shy to try as many colors as you are willing. However, be a little straightforward in selecting the color chips you want to try so that contractors do not bring colors not suiting your taste.
How Much Should I Expect to Pay for Painting My New Construction Westchester Home in NY?
Pricing, estimation to expect for an entire space depends on multiple factors. For example, whether you are looking for exterior paint along with interior? And most painting contractors will offer their quote for the project they receive.
But the best way to get an estimate chargeable by your house painters in Westchester, NY, for your painting requirements is to visit the painting website and request a free estimate.
The estimate is usually inclusive of:
The time required for completing the task
Labor cost
Materials, profit margin

MGP painting is an affordable and perfect solution to all your house painting needs. Let us paint your dreams and experience problem-free and smooth residential painting services that last longer. We are more than happy to help! Contact us @ Call 845.290.5284 for expert help.