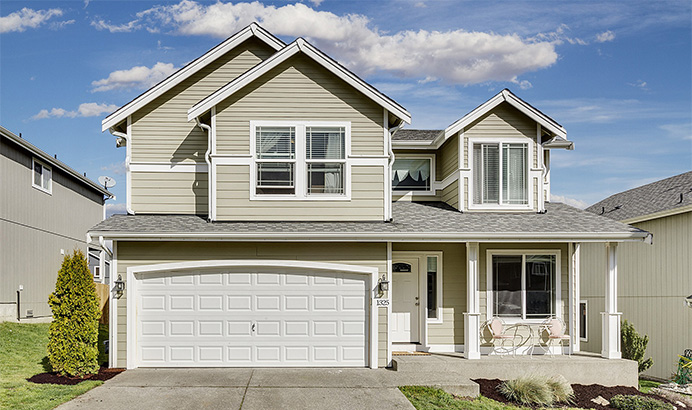 How Painting Can Improve Your Home's Value
Putting your house up on the market comes with a lot of challenges. What gives your home the value that your real estate agent has helped you assigned to it, and how can you sell for the highest price possible? What will attract people to your home? There are many answers to those questions, but visual aesthetic is an extremely significant one. You only have a short amount of time to make a lasting impression on potential buyers walking into your open house - you'd be surprised what a fresh coat of paint can do.
No matter how big or small your home is, the quality and craftsmanship of professional paintwork makes a difference. If prospective buyers are walking around your home and notice dull, cracked, or sloppily-painted walls or moulding, they will look at that as something that needs to be redone, and will be less likely to buy, or pay your asking price if they feel the quality of your home does not match the dollar amount it is being sold for. On the other hand, if your home is equipped with high-quality, detailed paintwork, it adds value to your home and may prompt more people to be interested in purchasing your house, and who knows... maybe there will be a bidding war for your beautifully-painted space!
The fact is that people are interested in what they see with their eyes. Of course many things, such as size, foundation, electric work, plumbing, and other internal components are huge factors in determining the value of a home, but these things won't be what makes a potential buyer choose a new home if they are not attracted to what they see inside, as well as outside. If you are competing with a neighbor who has a similar square footage and structure, what will set your home apart from them? Most people who are in the market for a new home are not looking for something that has to be completely re-vamped and re-painted.
Let MGP take care of the hard work for you, and give your home the complete, colorful, detailed interior and exterior finishes that will add to the price of your listing. MGP Painting offers the most affordable prices in Rockland, Westchester, and Orange counties so you can get the most out of your budget and increase the value of your home.
---
---