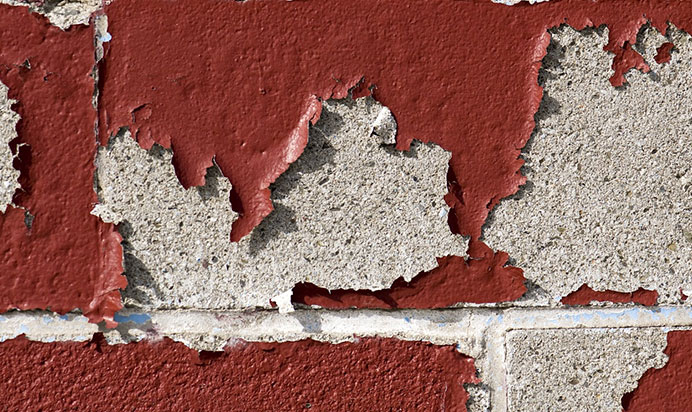 When Is It Time to Paint? (Pssst… Now!)
Is your home ready for a new paint job? It's essential to do periodic checks of your home or business, and be aware of signs of deteriorating paint. After these reviews, you may see that it's time to get some fresh paint on your walls. A durable paint job that lasts helps keep curb-appeal high and your costs down.
There can be several reasons your paint is deteriorating, as well as clear signs you should be on the look-out for. Look for paint that is displaying traces of decay, and think about refreshing your interior or exterior to keep your home looking brand new.
Warped siding comes from the buildup of moisture and by sitting in the sun. This is a manipulated area that can't be made flat. The best option for this situation is to either replace it, or have the area prepped and painted.
With blistering or bubbling, the paint has lost its adhesion, and begins to separate itself from earlier coats. This can be a result of a high temperature; if paint was applied to a hot surface, this can cause the paint to bubble up and not stick to the surface entirely.
Peeling is an ugly outcome of sun damage, when those bubbles and blisters burst open. Those exposed sections only get worse with continued sun exposure and keep peeling and blistering, deteriorating the paint on the surface.
When it comes to stucco, check to see if it is cracking. Cracking stucco results in increased damage as moisture and water come through, causing them to crack and become even more damaged.
Another typical problem is the process of fading or bleaching. You probably won't notice it while it's happening, but your paint gradually fades with exposure to the sun. It is crucial to select paint that is durable. If you have pictures of when your home was first painted, you can compare them to your current color and see if you can spot the differences.
Mildew tends to set in when moisture doesn't have anywhere to evaporate, causing it to eat away at the paint. You should never paint over mildew without removing it and prepping the surface, because the mildew will eventually make its way through again you just paint over it.
If any of these sound familiar to you, it's time to pick up the phone and call MGP Painting! Our trained painting professionals in the Hudson Valley will take care of all of these issues for you, and provide you with a fresh new look for the interior or exterior of your home.
Get in Touch!
Are you ready to ready your home? We can get your home prepared for summer… All you have to do is speak with our professional home painters and tell them what it is you're looking for. You can request an estimate on our website or call 845-290-5284 to schedule a future appointment.