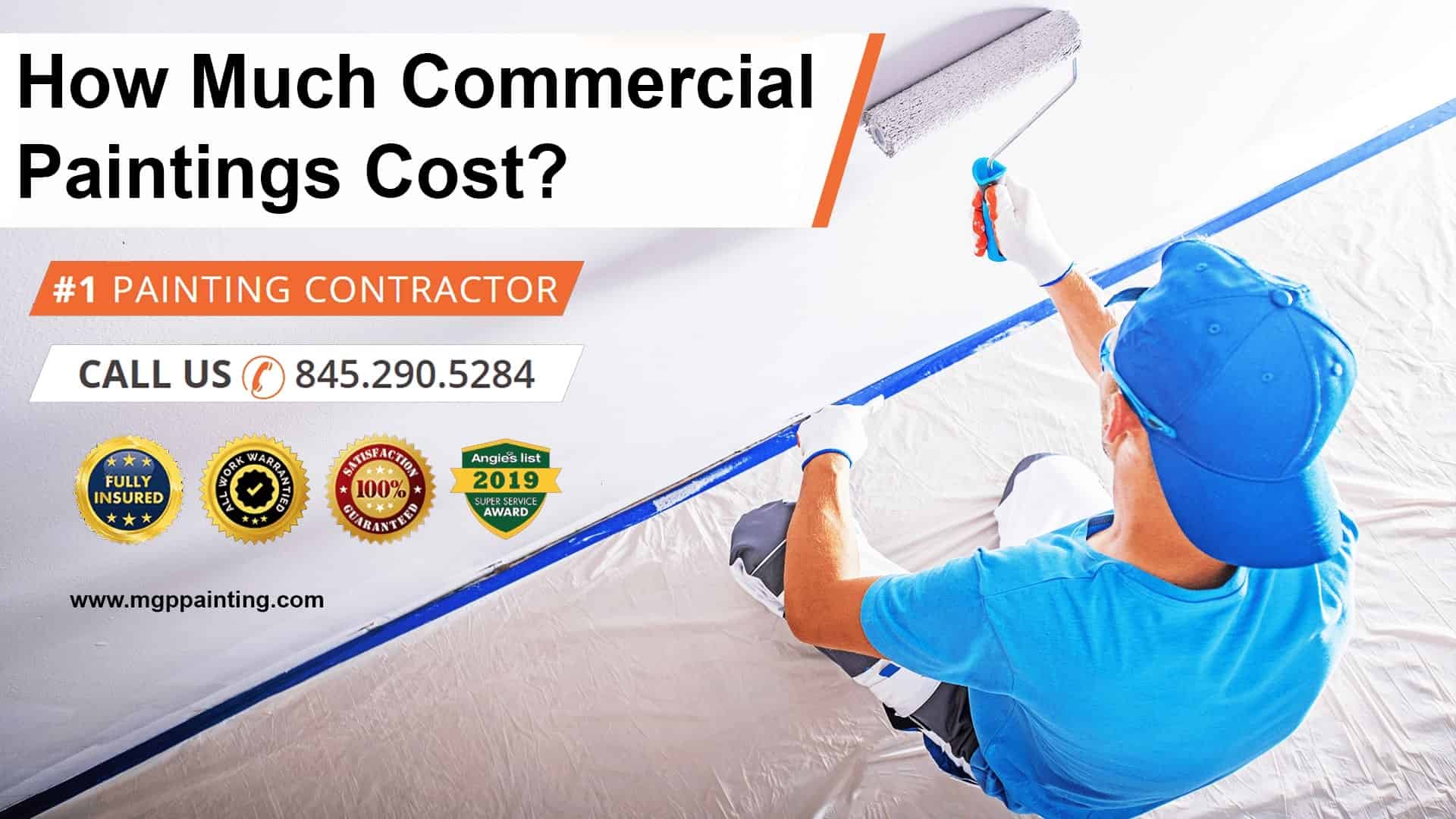 How Much Commercial Paintings Cost?
Whether you own a restaurant, an office building, a bank, a hotel, or a mall, Commercial Painting is an excellent method to preserve your premise's look. Having a professional upgrade with classy paint sends out the message that you respect your clients and their association with you. In addition to this, your employees feel honored to enter a space that they can call home like.
And all that is possible with a brushstroke. To accomplish the best outcomes, you should employ a professional contractor like MGP. Commercial painting companies will always suggest affordable, trendy designs to let you enjoy classy looks at attractive prices.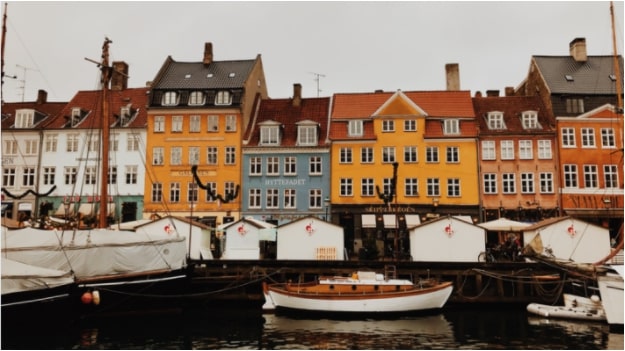 So let us see how much money you need to invest in commercial paintings:
When painting commercial spaces, most business properties are incredibly huge. This implies the task will be impossible to achieve single-handedly by one painter. That is the reason you should contact an expert commercial painting contractor to help you.
Other than that, painting such huge spaces require gallons of good quality paint to ensure longevity because painting such monumental areas again and again can be hard on your pockets.
Read Related Post- How Long Does a Quality Paint Job Last?
Now let us give you a quick estimate.
Overall, commercial painting charges can vary from about $2-$6 per square foot to $60-$100 each hour. Please note that different components will affect the amount you pay to paint a commercial space, such as:
Building size
Work costs
Material expenses
Despite where your commercial abode is, there will be plenty of professional commercial painting companies around for you to browse. This can make it hard for you to choose which specialist organization is ideal for you.
In any case, each business painting organization offers diverse estimates. These valuing choices and advantages rely upon what you're searching for.
Read Related Post- Five Benefits of Hiring a Professional Interior Painting Contractor
What is a Standard Expense for Commercial Painting Contractors?
For business painting, a few distinct elements pose as essential factors.
Space Size: One of the main things you need to consider is the size of your commercial building's structure.
Painting requirement: Secondly, you need to determine whether you are looking for interior paint tasks, exterior painting, or complete in-and-out jobs.
Read Related Post- Surprising Benefits of Hiring a Professional Exterior Painting Contractor
More extraordinary structures need more paint and time, so naturally, these positions will cost more. Remember this when sorting out how much your commercial painting task will cost.
Let us give you a gander at inside commercial painting costs
The measure of room estimated is as indicated by the divider space, not the floor space.
For instance, a room that measures 14x14 would be 196 square feet. This will be one of the essential factors that commercial painting contractors consider.
Paint volume requirement: The following variable in deciding your business painting cost is how much volume of paint is needed.
Kind of paint required: Next thing you need to sort is whether you want waterproof paint for dampness because dampness repulsing paints cost more.
Most paints available cover around 250-400 square feet for each gallon. Labor costs are another significant factor.
They will decide the final value you pay for your business painting project.
Read Related Post: Local vs. National: Why Hire Close to Home Contractors?
Suppose you want a clear perspective on total costs to be expected. The professional contractor might probably need to make a physical visit on-site and assess the space of your property. This is to guarantee you get an exact statement.
You can hope to pay somewhere in the range of $60-$100 for top-notch business paintwork on an hourly premise. As we have already mentioned, the average cost per square foot for a commercial painting task can run somewhere between $2-$6.
Other additional costs may add up if your building structure has any breaks or damages that need fixing.
Cost Estimates for Interior and Exterior for Commercial spaces
According to the Painting and Decorating Contractors of America, a trade organization, the estimate of the cost of professional commercial painting can depend on the requirement of interior and exterior paint, which is as follows:
| | |
| --- | --- |
| Interior Painting Cost | Exterior Painting Cost |
| 500 square feet: $750-$1,500 | 500 square feet: $1,000-$1,500 |
| 1,000 square feet: $1,500-$3,000 | 1-story 1,000 square feet: $1,000-$3,000 |
| 2,500 square feet: $3,750-$7,500 | 2-story 2,500 square feet: $3,000-$5,000 |
| 4,000 square feet: $6,000-$12,000 | 3-4-story 4,000 square feet: $4,000-$7,000 |
Table Source- Nerdwallet
How Distinctive Dividers in Commercial Building Affect Painting Costs?
Dividers in building structure can likewise affect your commercial painting costs. These elements become an integral factor when sorting out what you will need to pay, especially if you plan on painting the inside/outside of your business property.
Why Do You Need to Pick the Right Professionals for Your Commercial Painting?
Each professional painting contractor company utilizes various equipment. There are a few strategies, techniques, and materials to take care of the task altogether. Ensure you're picking a legitimate painting organization that conveys what you need. You need to look at a couple of things about the organization before recruiting them.
Guarantee you're employing a dependable business painting organization. Please do this by verifying whether they have a current assistance history.
Then, at that point, check whether they have affirmation. From that point forward, look at their site. Do they offer any guarantees or security on their administrations once complete?
Confirm this load of components with the business paint organization that you choose to go with. You will want to book them for administration with certainty, realizing that they can follow their guarantee.
Why Hire MGP Painting Services?
Our MGP painting experts continue to develop high-end services insisting upon durability and fewer environmental impacts. If you are searching for professional interior painting services, we suggest getting our expert consultation for your home painting projects that you have been procrastinating.
MGP painting is a perfect solution to all your house painting needs. Let us paint your dreams and experience problem-free and smooth residential painting services that last longer. We are more than happy to help! Contact us @ Call 845.290.5284 for expert help.