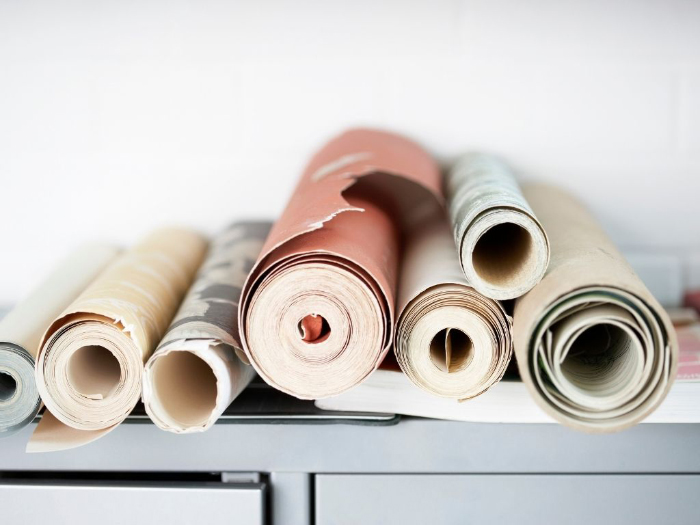 Is Prepasted Wallpaper Installation Easy?
Wallpapers can be of various types and prepasted is relatively a new addition to the list of materials that are popular available in the market. Pre-pasted simply means that you don't need to purchase additional adhesive because it's already on the wallpaper. The easiest way to describe prepasted wallpaper is to consider it like a postage stamp. The glue is dry and just needs to be activated by wetting the back of the paper before it can be installed on wallpapers.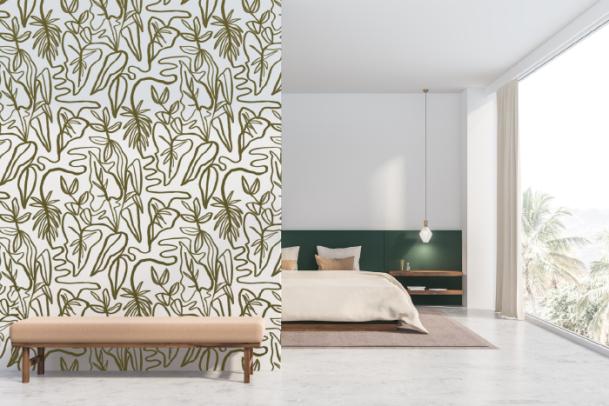 Image Credit- I Want Wallpaper
Typically pre-pasted wallpaper installation service does not require home-owners to purchase suitable and strong glue to hang these wallpapers. But that doesn't mean the process becomes easy. To make it easier for you.
How to know if the wallpaper is prepasted?
Typically, you will see the words "prepasted" on any wallpaper product page you are searching along with other details, like product code, measurement, etc. If the wallpaper is prepasted you just need a bottle of spray to wet its back. Another way is to ask your professional wallpaper installers to bring a sample to help you understand the characteristics of prepasted wallpaper more clearly.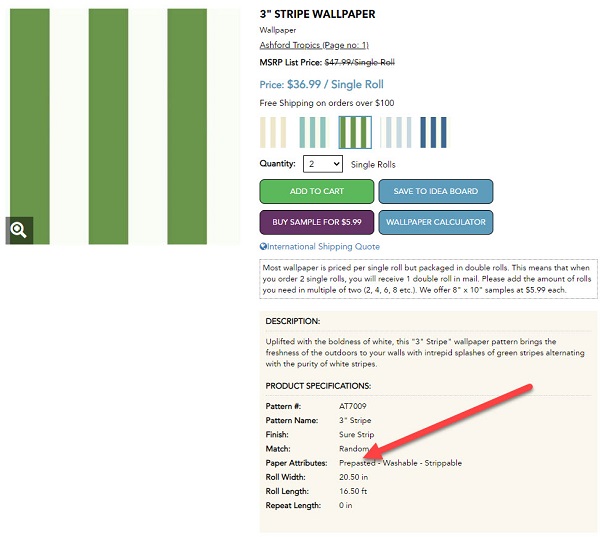 Image Credit- Boulevard.com
Is it easy to install prepasted wallpaper?
Yes.Prepasted wallpapers are comparably easier to install than other wallpapers - simply because they eliminate the need to make additional mess on the floor that while applying wet glue causes. You just need to make sure that the paste additive behind the wallpaper is active and apply it carefully to otan wrinkle free wall surface.
Does Prepasted Wallpaper Damage Walls?
Removing prepasted wallpaper is easy and it doesn't damage walls unless you are using shar and point objects to lift off the wallpaper. To avoid causing any damage to walls, simply soak the wallpaper with damp cloth, let it sit for 10 minutes. Now carefully, remove the prepasted wallpaper.
How Much does Prepasted Wallpaper Installation Cost?
The cost of prepasted wallpaper installation depends on the number of rolls required in the project. But here is a quick estimate to help you out. According to MGP painting experts, prepasted wallpaper may cost you around $20-$80 per roll.
Also Read: What is the average wallpaper removal cost?
Is Prepasted Wallpaper Hard to Remove After Installation?
As easy it is to hang prepasted wallpaper, its removal is equally easy while it is wet. Wallpaper contractors usually don't need pointy objects to remove it. But once the wallpaper has stuck to the wall, it may be a little bit once the glue dries. You can take a putty knife and remove the wallpaper in small pieces until you get it off completely.
What is the 2022 Pro Tip for Prepasted Wallpaper Installation Service?
The number one tip that we always give to our clients is to hire wallpaper installers in their area. Why? Because it will save you time, money, traveling, and most importantly, you professional paint and wallpaper contractors near me services can quickly arrive at the site whenever you need them.
Is Prepasted Wallpaper better than Paint?
To be quite honest, it simply depends on the way you have envisioned your dream house to look like. Being a wallpaper installer service in the field for years, we can say both have their charm. And while you need to be a bit careful when installing wallpaper as they are immune to easy withering, interior painting is not all glitz and glam. Both have their own advantages and disadvantages. Read this blog to know more in detail.
Do Professional Wallpaper Installers Charge for Hanging Prepasted Wallpaper by Hour?
The actual labor cost to hang wallpaper by professionals depends upon your contract and the area you live. In case you live in a high-end area where wallpaper installation is more popular, then you can expect to pay prices a bit up. But an average charge to hang prepasted wallpaper can cost you around $25-$80 dollars per hour.