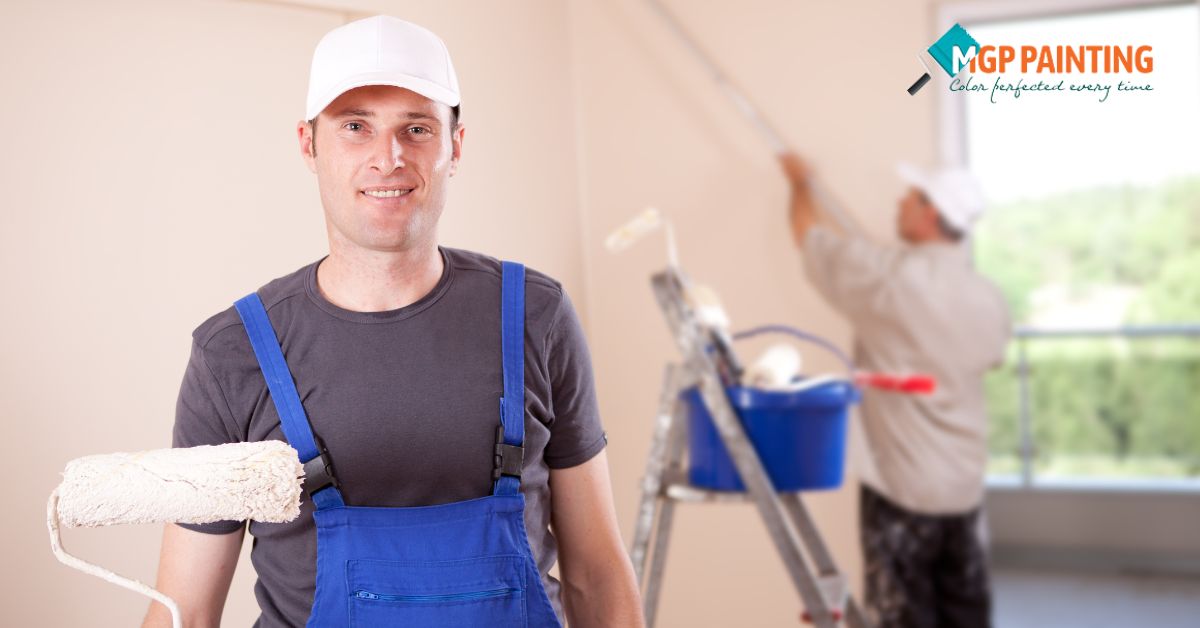 How to Avoid Hidden Costs When Hiring Painters in Rockland County?
Are you planning to give your home or office a fresh coat of paint? Hiring professional painters can transform your space and save you time and ensure a high-quality finish.
However, it's important to be aware of potential hidden costs that can quickly add up and blow your budget.
That's why conducting thorough research and asking the right questions before hiring a painting contractor is crucial.
In this blog post, we'll discuss some of the hidden costs you should watch out for when hiring painters in Rockland county and provide tips on how to avoid them. From materials and labor to prep work and clean-up, we'll cover everything you need to know to ensure a smooth and cost-effective painting project.
So, let's dive in and make sure that your painting project stays within budget!
How to Avoid Hidden Costs While Planning for Painting?
When hiring painters in Rockland County, it is important to be aware of hidden costs that may arise during the project. Hidden costs can quickly add up and exceed your budget, causing unnecessary stress and financial strain.
To ensure a successful and stress-free painting experience, here are a few proactive steps to minimize unexpected expenses and keep your painting project on track:
1. Price of Materials:
The type and quality of paint and materials used can significantly impact the final cost. Ensure that the estimate clearly specifies the brand, type, and quantity of paint to be used. Beware of painters who offer unusually low estimates, as they might be cutting costs by using subpar materials that could lead to a compromised finish or require additional coats.
2. Finish of the Paint:
Different paint finishes, such as matte, satin, semi-gloss, or high-gloss have varying costs. For example, high-gloss finishes tend to be more expensive due to the materials required for their sheen and durability.
Make sure the estimate clearly states the chosen finish and its associated cost. Avoid any surprises by ensuring the Rockland painters don't switch to a different finish without your consent.
3. Number of Coats of Paint:
The number of coats required depends on factors like the current color, desired color, and quality of the paint. Some estimates might include only one coat of paint, which could lead to uneven coverage and a less satisfactory finish.
Discuss with the painters in Rockland county NY the appropriate number of coats required for the best outcome and ensure that the estimate reflects this requirement.
4. Price of Labor:
Labor costs can vary based on the complexity of the job, the size of the area being painted, and the expertise of the painters. Ensure that the estimate outlines the labor charges in a detailed manner.
Be cautious of hourly rates that can easily escalate if the project takes longer than anticipated. If possible, opt for a fixed-rate contract to avoid unexpected labor cost spikes.
5. Ask About Potential Extras:
If you have specific requests or additional work that needs to be done, make sure to discuss these with the painter beforehand. This will allow them to provide an accurate estimate for any extra services and prevent surprise charges later on.
6. Transportation Costs:
Transportation costs, including fuel and travel time, can contribute to hidden expenses. Clarify whether these costs are included in the estimate or if they will be added later. Painters who have to commute long distances might factor in additional charges, impacting the overall project cost.
Transparent communication and clear documentation are key to avoiding hidden costs when working with Rockland county painters. Request a detailed written estimate that includes all the services they will provide, as well as any additional charges that may apply. This will give you a clear understanding of the total cost of the project.
By proactively discussing these factors, you can ensure that your painting project remains within your budget and yields the beautiful results you desire without any unwelcome financial surprises.
Research and Compare Multiple Painting Company with a Comprehensive List of Services
When hiring painters in Rockland County, it's important to look for local painters who offer a comprehensive list of services. This will help ensure that you don't encounter any hidden costs or unexpected fees along the way.
Local painters who provide a wide range of services, such as interior and exterior painting, wallpaper removal, and surface preparation, can save you time and money by taking care of all your painting needs in one go.
Additionally, they are more familiar with the specific challenges and requirements of the area, which can result in a smoother and more efficient painting process.
So, before making a decision, be sure to inquire about the services offered by local painters to avoid any surprises down the line.
Remember: Reputable Companies Have Built a Foundation of Trust with Their Clients
Hiring painters in Rockland county can be a stressful experience, especially when it comes to hidden costs.
But fear not!
Reputable companies have built a foundation of trust with their clients and are committed to transparency. They won't hit you with unexpected fees or surprise add-ons. Instead, they'll provide you with a detailed estimate upfront, so you know exactly what you're getting into.
They also recognize the importance of showcasing their track record and previous customer experiences. Reading customer reviews and testimonials is a fantastic way to gauge the quality of their service.
In addition to reviews, don't hesitate to ask the painting company for references and examples of their past work. Reputable Rockland painters will gladly provide you with references to past clients who can vouch for their professionalism, quality of work, and adherence to estimates.
So when you're searching for the perfect painting company, be sure to look for those who value transparency and open communication. After all, you want your walls to be beautiful, not your bank account crying from unexpected charges.
Trustworthy Rockland county painters will give you a fair and accurate estimate upfront. So you can rest easy knowing there won't be any shocking surprises when it comes time to pay the bill.
MGP Painting: Your Trusted Painting Partner for Exquisite Results
MGP Painting understands the value of transparency and strives to be your trusted partner for exquisite results without any unexpected surprises. With our trusted team of painters in Rockland county, you can rest assured that the price we quote is the price you will pay.
We take pride in our attention to detail and commitment to delivering high-quality workmanship, making us your trusted partner for all your painting needs. Whether you need interior or exterior painting services in Rockland, we are here to provide a seamless and hassle-free experience from start to finish.
Don't let hidden costs ruin your painting project – choose MGP Painting for a seamless and stress-free experience.
Contact us now to schedule a consultation and receive a transparent, hassle-free price quote.