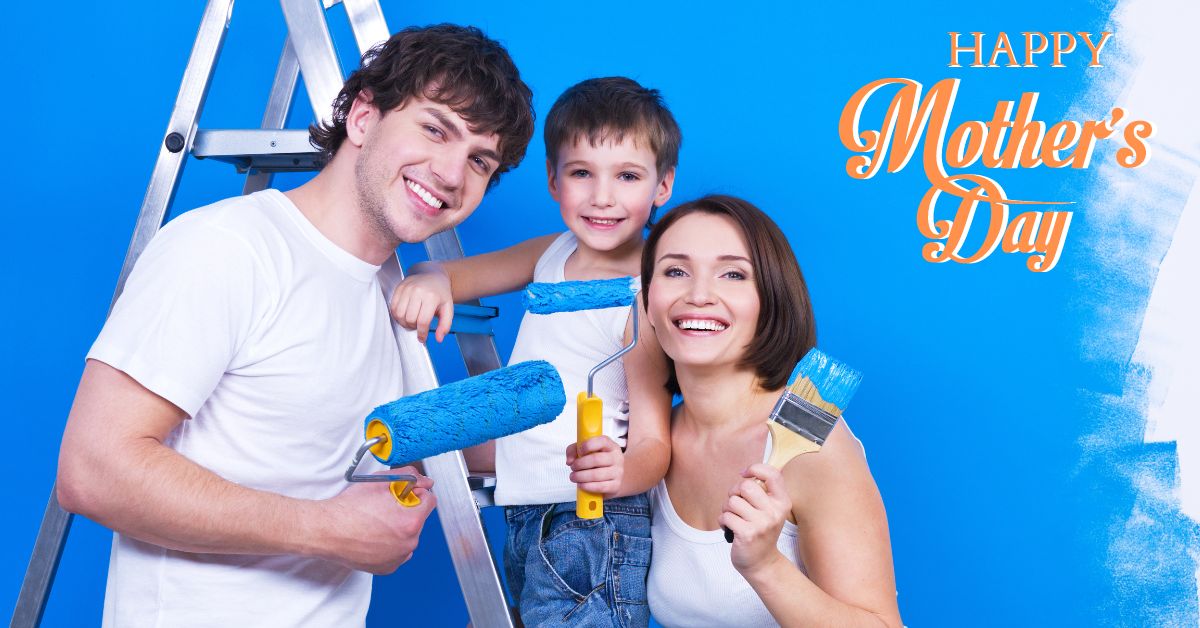 House Painting Services - The Perfect Gift for Mother's Day
In the classic film "Mrs. Doubtfire," Robin Williams' character goes to great lengths to become the perfect nanny so that he can spend more time with his children. While we may not all be willing to go that far, we can still take inspiration from his dedication to his family. This Mother's Day, why not show your own mother how much you care by gifting her with painting services from MGP Painting?
Now, you might be thinking, "Why painting services?" But just like Mrs. Doubtfire's elaborate transformation, painting services can completely transform a space and make it feel brand new again. Here are some reasons why painting services make the perfect gift for Mother's Day:
AIt's a unique and thoughtful gift: Sure, you could go with the classic flowers and chocolates, but why not give your mom something truly unique and personal? Painting services show that you've put thought and effort into your gift, and it's something that will last longer than a bouquet of flowers.
It can increase the value of her home: Whether it's a fresh coat of paint on the walls or a new color on the front door, painting services can make a big difference in the overall look of a home. This not only makes it more aesthetically pleasing, but it can also increase its value if your mother ever decides to sell.
It can reduce her stress: Let's face it, home improvement projects can be stressful. But by gifting your mother with painting services, you're taking the burden off of her shoulders and giving her a chance to relax and enjoy the finished product.
So this Mother's Day, channel your inner Mrs. Doubtfire and give your mom the gift of a beautifully painted home. With MGP Painting expert services, she'll be enjoying her new space in no time.
And here's a little poem to go along with it:
Roses are red,
Violets are blue,
A painted home is a gift,
That says "I love you".
So skip the bouquet,
And the box of sweets,
Painting services from MGP,
Are the perfect treat.