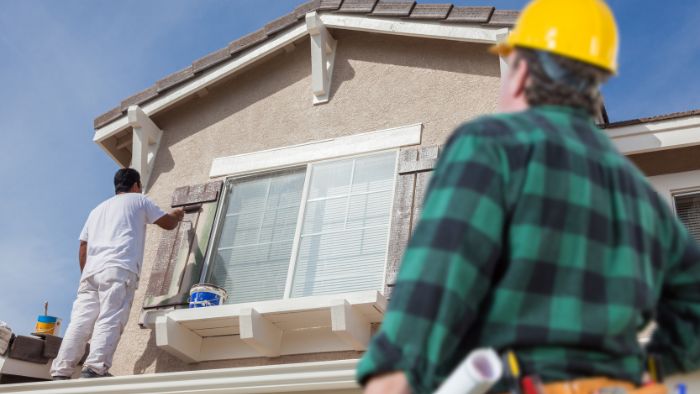 Surprising Benefits Of Hiring A Professional Exterior Painting service?
When it comes to painting your home exteriors, you are better off employing a professional exterior house painting service. There are multiple advantages you can expect from hiring expert painters. It will be inconvenient to paint your home without any help since it can be stressful and exhausting. You are also vulnerable to commit errors that may leave your property's exterior or interior walls looking problematic or ugly.
Below, we have stated seven surprising benefits of hiring a professional exterior painting contractor you should know while considering enrolling professional exterior house painting contractors.
7 Surprising Benefits Of Hiring A Professional Exterior House Painting Contractor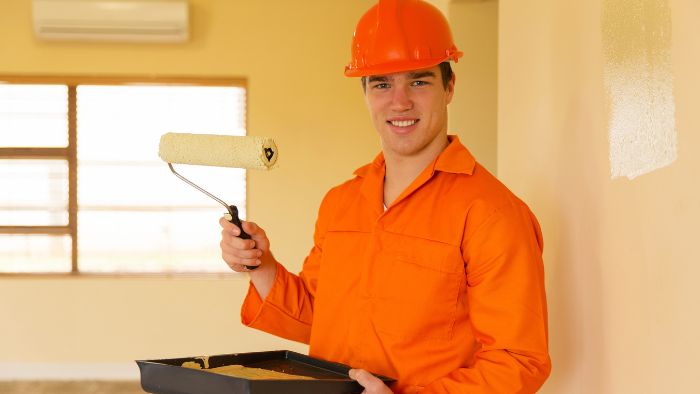 Painting the house exterior should be done with complete care and expertise. Employing a professional painting company has its own perks, and our team will work hardest and ensure you get the entirety of the following surprising benefits:
1. Quality Outcomes
Although it looks easy, there is a lot to the exterior home painting services than simply picking up paint and brush and applying a few strokes here and there. The goal isn't just to change the shade of your house exteriors but to add worth and elevate your house's esteem. It doesn't matter how many dollars you spend on painting your house; if it doesn't fetch quality outcomes, your time and money go straight in the bin.
You can entirely rely on a professional exterior painting contractor and acknowledge qualitative outcomes. They accomplish tasks with intricate finesse and ensure your house looks pristine post the paintwork.
2. Safety
Professional painting companies, such as MGP Painting specifically invest in training the staff and utilizing accurate tools, safety hardware, and certifications. The work goes on well with no mishap episodes that can adversely influence your home or family. A part of their procedural standards includes using drop fabrics, stepping stools, painter's tape, and paint containers, among other fundamental accessories required for the work. They undertake all the safety precautions pre and post-paintwork to refrain from any faults.
3. Stability
A professional house painting company can easily spot rot or decay in your housing structure. Minor defects can altogether affect your house's walls in the long haul- for instance- water vapours can enter the walls through the underlying flaws and cause decay. So the experts analyse the situation and get the structural defects fixed before they begin painting.
Good paintwork can secure your house's structure against water vapours. Professional painters also recommend an authentic specialist to fix all the structural issues out of their mastery. Read our blog-Best Way To Clean Walls Before Painting to avoid structural defects and delays in the paintwork.
4. Acquainted With New Patterns And Colors
A professional painting company is equipped to offer excellent guidance and proposals on appropriate painting determinations trending in the market. The experts suggest painting plans and cost-saving options. So it's an opportunity for you to pick new colours or patterns for your home sweet home and conform to current trends. The experience is fun and brings life back to your old home exteriors.
Painting requires expert craftsmanship. It is not an ordinary task to be achieved. Experts apply back priming or back rolling compellingly. They also utilize great paints that sway the capacity of the home to withstand bright beams and climate conditions.
5. Timely Completion
As an individual, it can take you weeks or even months to complete the paintwork with cheap DIY treatments.MGP Painting-Aprofessional exterior house painting contractor, has a group of experts who can wrap up the given task within the set duration. The outcome will leave you with an ideal opportunity for decorations, and design among others.
Our experts sense the right time to begin and the set cutoff time to finish the painting project. Any postponements happen only if structural defects like rot or decay fix or another home improvement project are going on simultaneously. Our loyal customers can enjoy our Request Estimate service where we arrange on-site consultations to best evaluate your needs.
6. Tidiness And Longevity
An intensive painting procedure involves implementing strategies that guarantee no chips, muddled flakes, or spoilage. A skilful painting job can go for quite a long time. However, this sort of longevity requires decent paintwork and the correct significant strides to bring the ideal outcomes. Only an expert possesses the assets and capacity to assist you with understanding your fantasy. They also ensure tidiness through the walls they paint and give a joyful experience to whosoever comes by your house.
7. Minimized Stress
Recruiting an expert painting company removes the heavy pressure of assembling the tools, evaluating defects, and actually finishing up the task on time from your chest. Experts plan each and every project diligently before beginning the paintwork, and entail the mastery to promise you the best outcomes. They are capable of handling both: private and business properties.
In case, anything turns out badly with your paintwork, the expert can make it right in light of the protection. If you paint the home yourself, you may have to enlist a professional exterior painting contractor later on to fix the missteps that you made while painting the home. Read our blogHow Often Should You Paint The Exterior Of Your House for more exterior painting tips.
Your search for best exterior house painters near me ends here!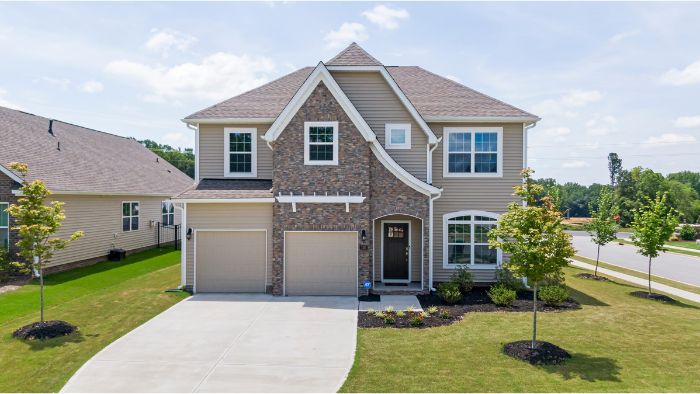 Professional painters are typically trained, experienced, and authorized to convey quality paintwork for your home. They will walk you through the whole undertaking and offer guidance and proposals on painting designs, patterns, and substantially more. Recruiting a decent painting contractor may take some time, yet once you track down the correct one, painting your home can be a cherry on the top.
MGP Painting is a full-service, licensed painting contractor that offers the best exterior home painting contractors to rescue you from all the painting mishaps. Most importantly, we are a dedicated team of individuals who care deeply about our clients and ensure the timely completion of assigned work. We have earned a reputation as one of the supreme residential and commercial painting contractors in the community who consistently provide homeowners and businesses with first-rate interior and exterior painting services. If you are looking to hire a full-service, residential, or commercial painting company in Rockland County,NY -Westchester County, NY - Orange County, NY or Bergen County, NJ, then call us today., contact us or give us a call @ 888.456.7532.