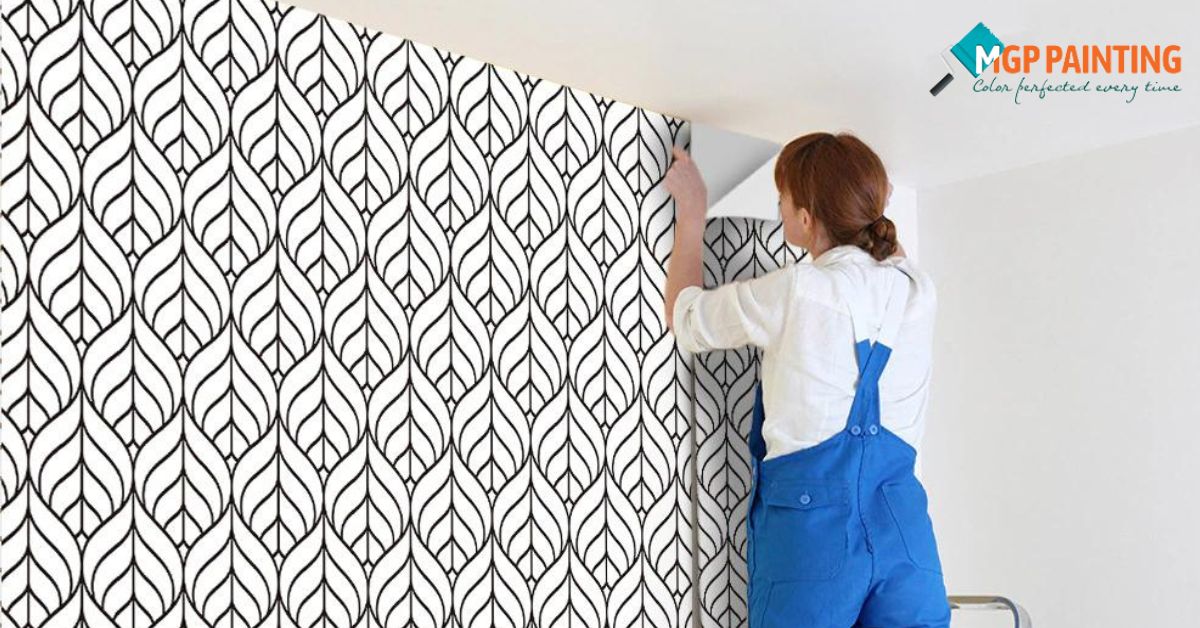 Wallpaper Installation Services in Westchester: Adding Life & Style to Your Home
Thinking of adding style to your living space?
But confused about how to create a captivating ambiance?
Whether you want to add a pop of color, go bold with a statement piece, or simply create a warm and inviting atmosphere, wallpaper installation services are the perfect way.
With the help of experienced wallpaper contractors near you, you can turn your home into a stylish and unique living space. Wallpaper Installation can bring life and style to your space in unexpected and exciting ways. With the right design and installation, you can create an environment that looks great and feels inviting.
Top Benefits of Wallpaper Installation in Home Decor
A. Enhancing the overall aesthetics and ambiance
Unleash the charm and personality of your home with stunning wallpaper designs. Let your walls speak volumes and create an ambiance that leaves your guests in awe. It's time to make a statement!
B. Adding depth and texture to walls
Say goodbye to flat and dull walls. With textured wallpapers, you can add a touch of luxury and intrigue. Let your fingertips explore the mesmerizing patterns and indulge in the tactile delight of textured wallpaper.
C. Reflecting personal style and creativity
Express yourself through the art of wallpaper. Unleash your inner designer and let your walls be a canvas for your imagination. It's time to showcase your unique style and creativity!
D. Durability and Longevity
High-quality wallpaper is designed to withstand the test of time. It is more resistant to wear and tear than painted walls, making it a cost-effective choice in the long run.
E. Ease of Maintenance
Maintaining wallpaper is generally straightforward. Most wallpapers can be cleaned with a gentle wipe using a damp cloth, making them a convenient option for busy households.
F. Easy Installation and Removal
Modern wallpaper installation techniques make the process quick and efficient. Moreover, when it's time for a change, removing wallpapers is now easier than ever, thanks to peelable and strippable varieties that leave minimal residue.
However, it's important to note that while wallpaper installation and removal have become more accessible, it is still recommended to hire professional wallpaper contractors near you in Westchester for the best results. Experienced installers possess the skills, tools, and expertise to ensure proper alignment, smooth application, and minimal waste. Trusting experts to handle your wallpaper installation guarantees a beautiful finish that enhances your home's overall aesthetic.
"Expect perfection, unparalleled customer service, and a smile on your face."
Yes, MGP Painting will work with you from start to finish to ensure that your vision for your home is brought to life. We are a trusted name in the industry, with years of experience providing high-quality painting and wallpaper installation services in Westchester.
Choosing the Right Wallpaper Designs & Patterns to Enhance Your Home
p>When it comes to choosing the ideal wallpaper for your home, you don't have to navigate the vast array of options alone. Collaborating with professional wallpaper contractors near you can make the process enjoyable and rewarding.
Consider your style preferences, room size, lighting, and durability needs, and let our experts guide you through the latest trends and designs, ensuring you find the perfect wallpaper match that aligns with your vision.
New York's vibrant design scene offers a diverse range of wallpaper styles that homeowners can explore. Some popular choices include:
1. Geometric patterns: Wallpapers featuring clean lines and symmetrical shapes add a contemporary and sophisticated touch to any space.
2. Floral and botanical designs: Floral and botanical wallpapers bring nature indoors, creating a serene and refreshing atmosphere. These designs can range from delicate blossoms to bold tropical motifs.
3. Textured wallpapers: Textured wallpapers, such as grasscloth or faux finishes, provide depth and tactile appeal, giving walls a rich and luxurious look.
4. Vintage and retro prints: Retro-inspired wallpapers can add a nostalgic charm to any room, with designs ranging from vintage florals to geometric patterns reminiscent of the mid-century era.
Remember: "The right wallpaper can transform any living space into a true reflection of personal style – so take time exploring different options!"
Preparing for Perfect Wallpaper Installation
Before the wallpaper installation service begins, our professional wallpaper installers near Westchester County will conduct an on-site assessment of the walls. This allows them to identify any potential issues and ensure that the walls are in the best possible condition for installation.
Our wall preparation techniques:
Cleaning and removing existing wallpaper: If wallpaper is on the walls, it must be removed appropriately before it can be installed.
Patching and repairing damaged walls: Any cracks, holes, or other imperfections in the walls will be patched and repaired to create a smooth surface for the wallpaper.
Smoothing the surface for a flawless finish: We will use techniques such as sanding and priming to create a smooth and even surface for the wallpaper. This ensures a flawless finish and helps the wallpaper adhere properly.
Collaborating with us helps to ensure proper measurements and planning for the wallpaper installation. Our team will take accurate measurements of the walls and calculate the amount of wallpaper needed. This helps avoid wastage and ensures a seamless installation process.
MGP Painting: Why Choose Our Wallpaper Installation Services?
Expertise and Experience: Mediocrity has no place in our vocabulary. We specialize in delivering perfection regarding wallpaper installation services in Westchester. We have the knowledge and skills to handle wallpaper, ensuring a high-quality and long-lasting result.
Attention to Detail: We take pride in our meticulous approach to every project. From precise measurements to seamless installation, we pay attention to every detail to ensure a flawless finish.
Licensed and Insured: We are a licensed and insured company, giving you peace of mind and protection throughout the installation process.
Customer Satisfaction: Your satisfaction is our ultimate goal. Our dedicated team of wallpaper contractors near you will work tirelessly to ensure your vision becomes a reality. We strive to exceed your expectations and create a space you'll love for years.
Conclusion
Wallpaper installation into your home is a game-changer, bringing life and style to your living spaces. With the expertise of MGP Painting, you can expect exceptional service, attention to detail, and a flawless finish. Trust us to guide you in choosing the perfect wallpaper that reflects your style.
Transform your home and create an ambiance that will leave a lasting impression. Contact us today, and let's embark on this exciting journey together!